Another day, another museum.  We went to the Fondation Louis Vuitton, on the edge of Paris, to check out their modern art exhibit, which included Munch's Scream as well as some great pieces by Monet, Mondrian, Warhol, and others.  The museum just opened last year and was designed by Frank Gehry.  It looks pretty awesome: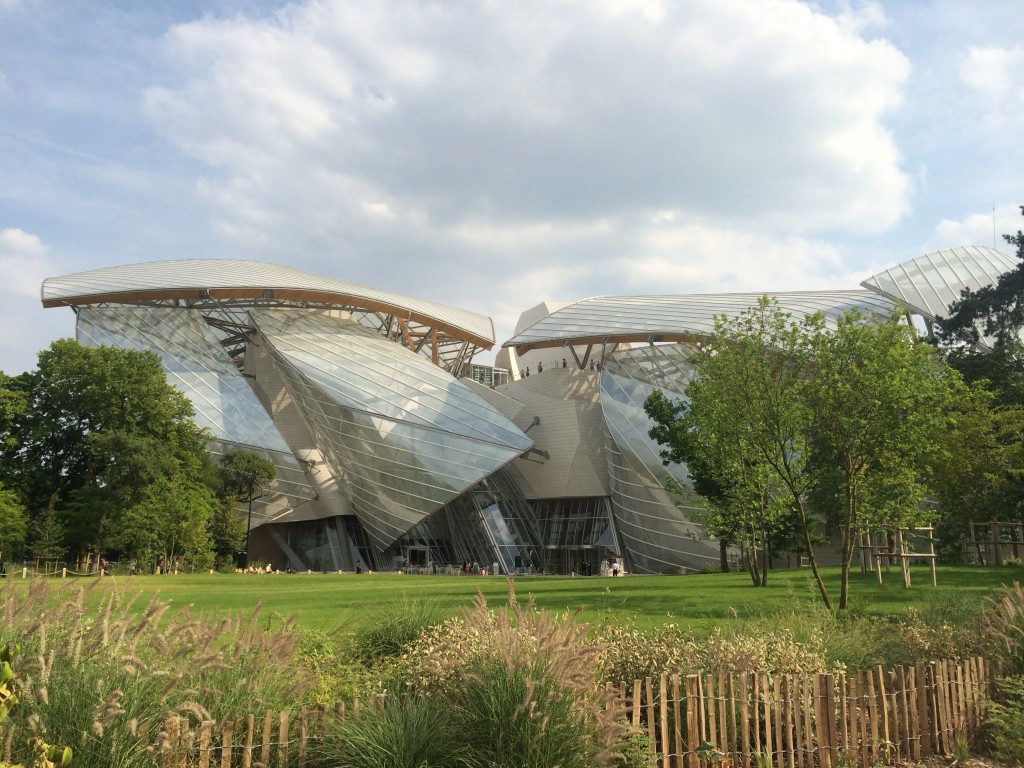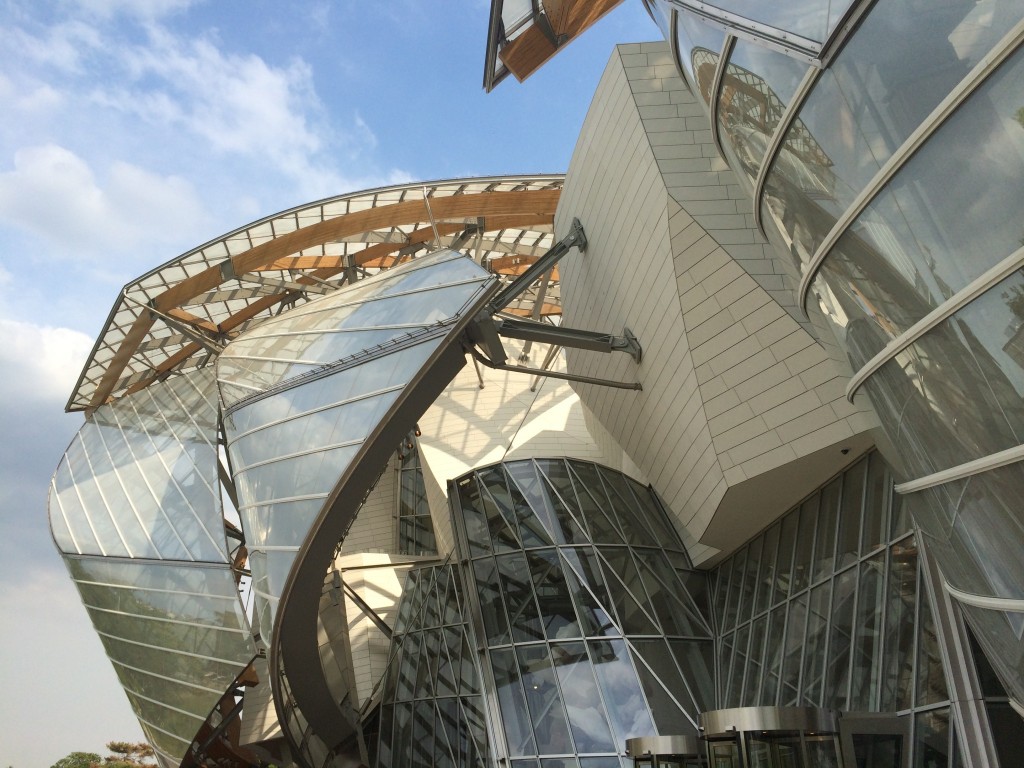 There was also a permanent installation by one of our favorite artists, Olafur Eliasson.  Eliasson built a curved hall of mirrors and lights that you could walk through and experience from a lot of different angles: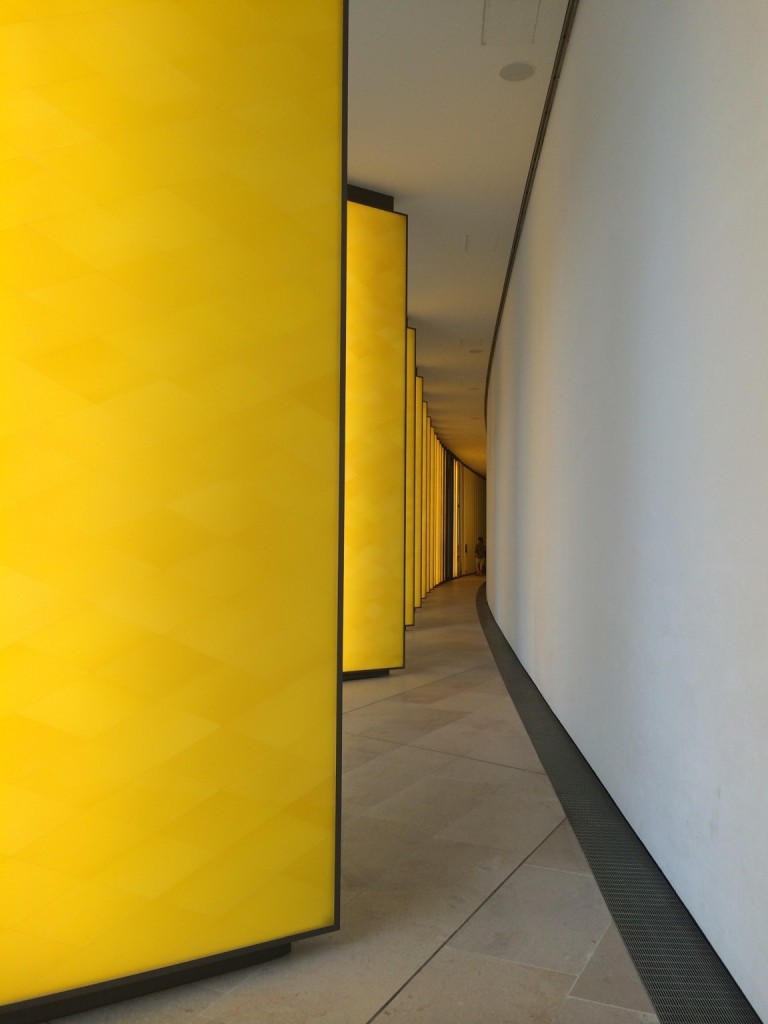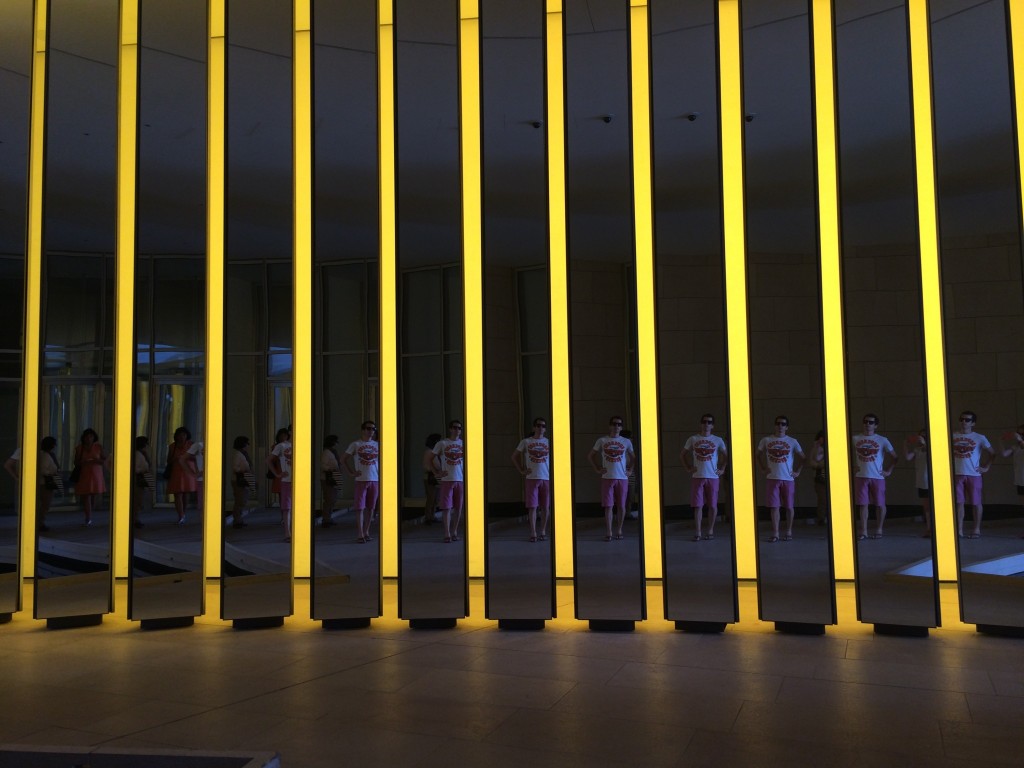 The museum was also connected to the Jardin d'Acclimatation, a children's amusement park where, randomly, Ian got to pet a camel.