Prague is famous for its many historic landmarks and sites of cultural significance. But we're not interested in those. Here are our top five trivial and bizarre things we spotted while walking between the actually famous stuff.
#1: Door Covered With Creepy Heads
As far as we could tell this didn't belong to any business or museum, it was just some random door.  I can only assume that behind this door is an onyx pedestal draped in black velvet holding the Necronomicon.
#2: Statue of a Giant Pixelated Pregnant Woman
This was on the walk from our AirBnB to Old Town, so we got quite familiar with it.
#3: Crane Tow Truck
If you've been to Europe you know it's full of narrow streets and tight parking spaces. Maybe you've thought to yourself: "I can park here. How could they possibly tow me even if they wanted to?" And now you know the answer.
#4: Animated Statue of Peeing Men
I think this art piece speaks for itself.
Trdelník Making
This one is not as weird as the others. But it is impressive how quickly this lady was able to whip out Trdelník (pronounced "turtle-neck", I assume).  Delicious.
Honorary Mention: Anonymous Bar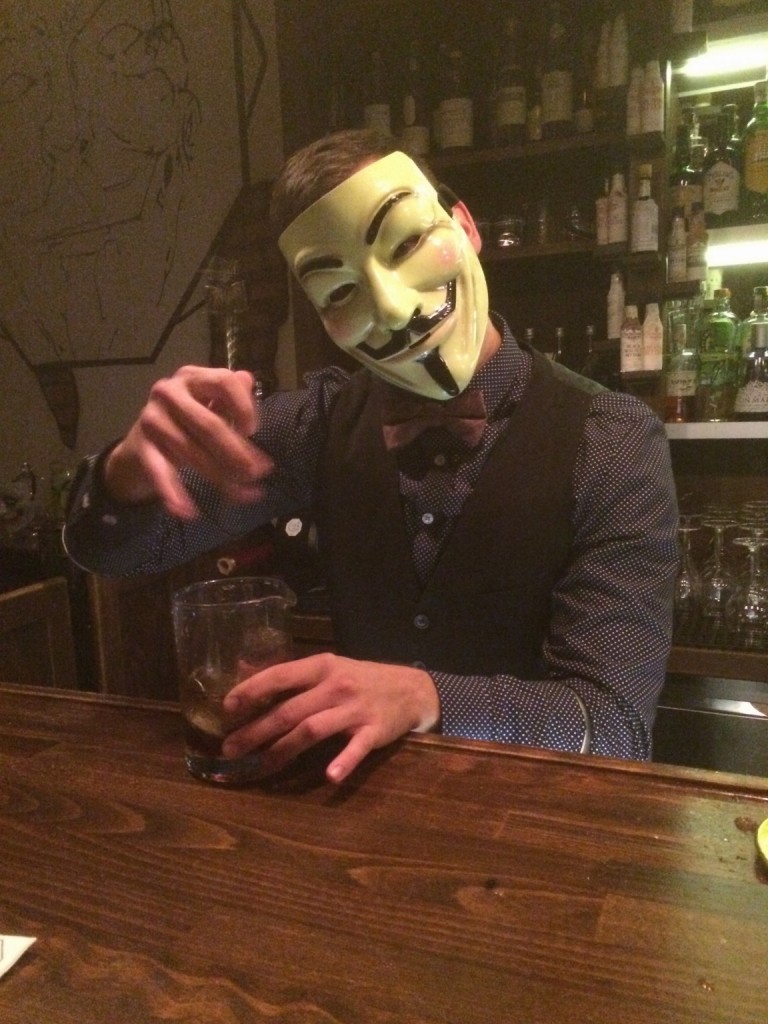 This already got a full write-up. But… gah! So creepy.