Another day, another amazing meal in Istria.  We visited Stari Podrum in the town of Momjan, Istria, to enjoy the height of truffle season.  This lunch was so rich and filling we didn't have dinner.  First there was this: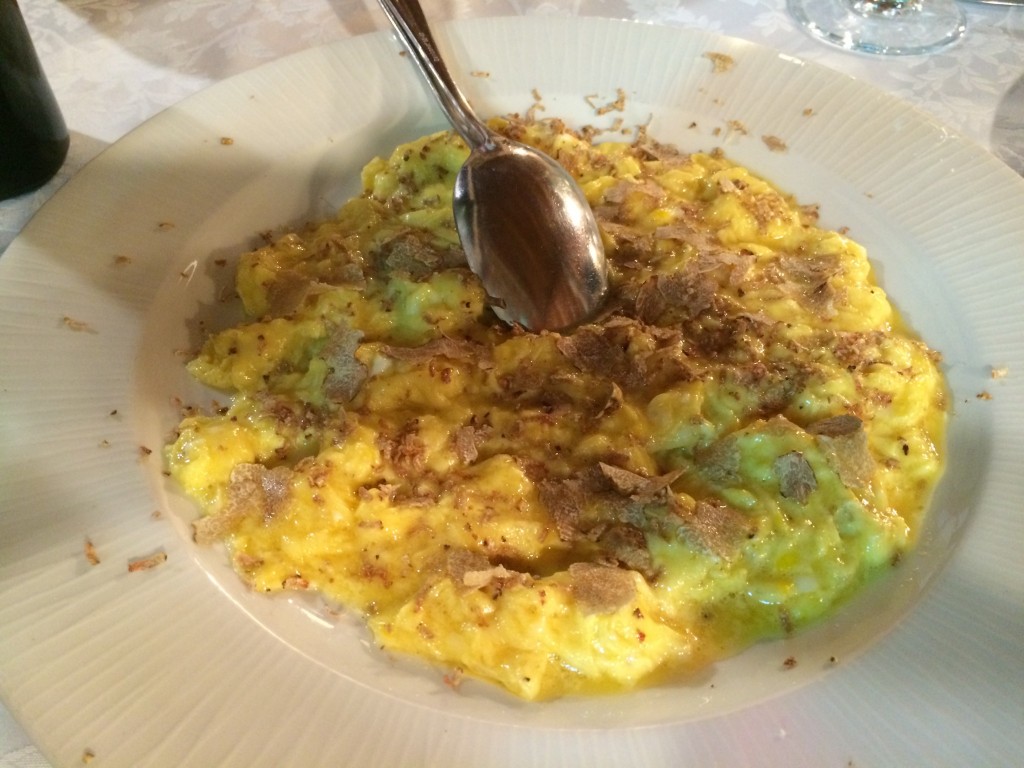 When you have scrambled eggs with white truffles for a starter you know you're in for a luxurious meal.  After basically licking the plate clean we mixed things up with black truffles:
How do you follow two truffle dishes?  With steak, of course.  Stari Podrum cooks meat in the fireplace right in the middle of the dining room, making the whole place extra cozy and delicious-smelling.  We opted for a steak dish that came with grana padano and arugula, so we could have vegetables and call it a balanced meal: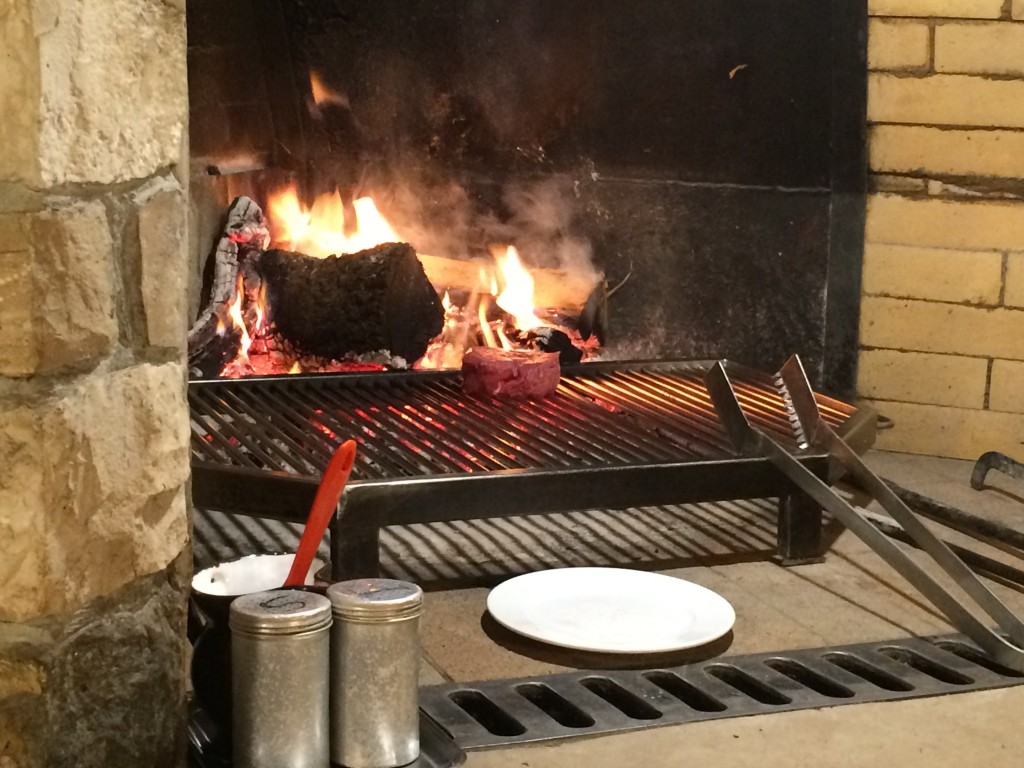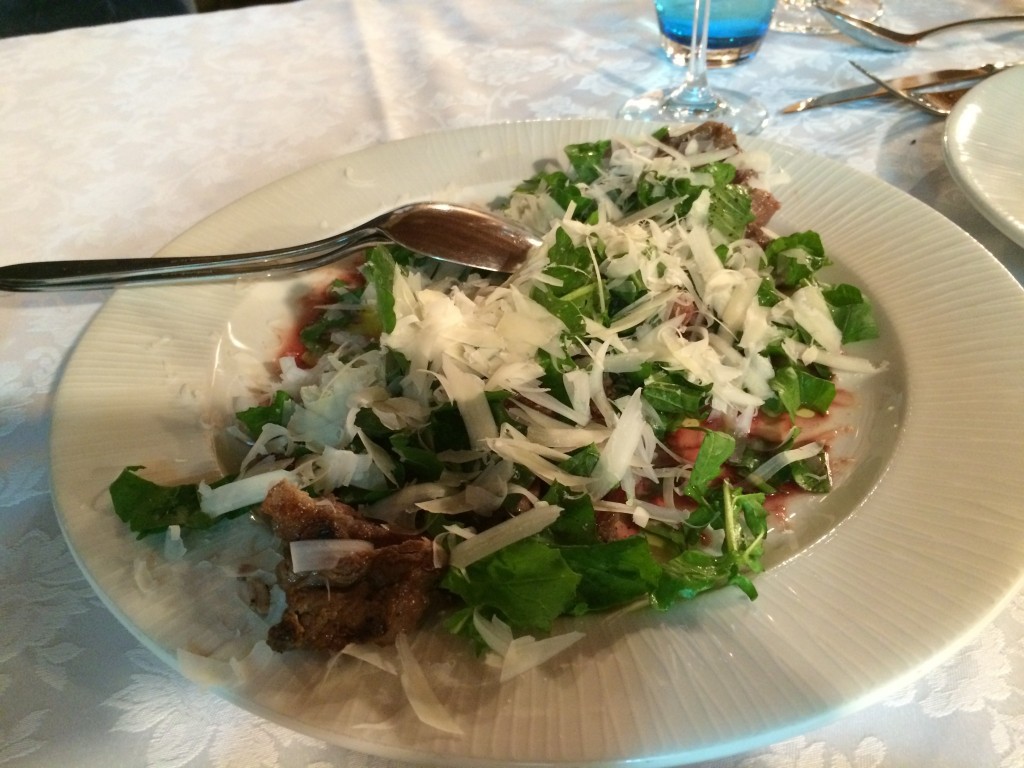 Also, the steak came with this, which I will be making immediately upon returning home:
This meal was beyond words.  It's not the kind of thing you can eat every day or every week or even every month, but I sure hope I'll be back.  We were too full for dessert but the owner brought us some local grappa made from mistletoe.  She was good about at deciding for us what we wanted to eat.  The mashed potatoes were her idea, and when she suggested grappa the offer sounded like, "Do you want local grappa?  Of course you do.  I will bring it."  Croatia…they know good things here.