I've never been a huge fan of egg tarts.  We've had the Portuguese pastry in Hong Kong, San Francisco, and Macau, and I've always found them to be too much like sweet scrambled eggs.  I hoped Lisbon could change my mind about egg tarts, and it did – big time.  Manteigaria in Chiado has been cranking out pasteis de nata since…about a year ago.  They are doing it right – rich, custardy centers in a super flaky crust, all a tiny bit burnt on top.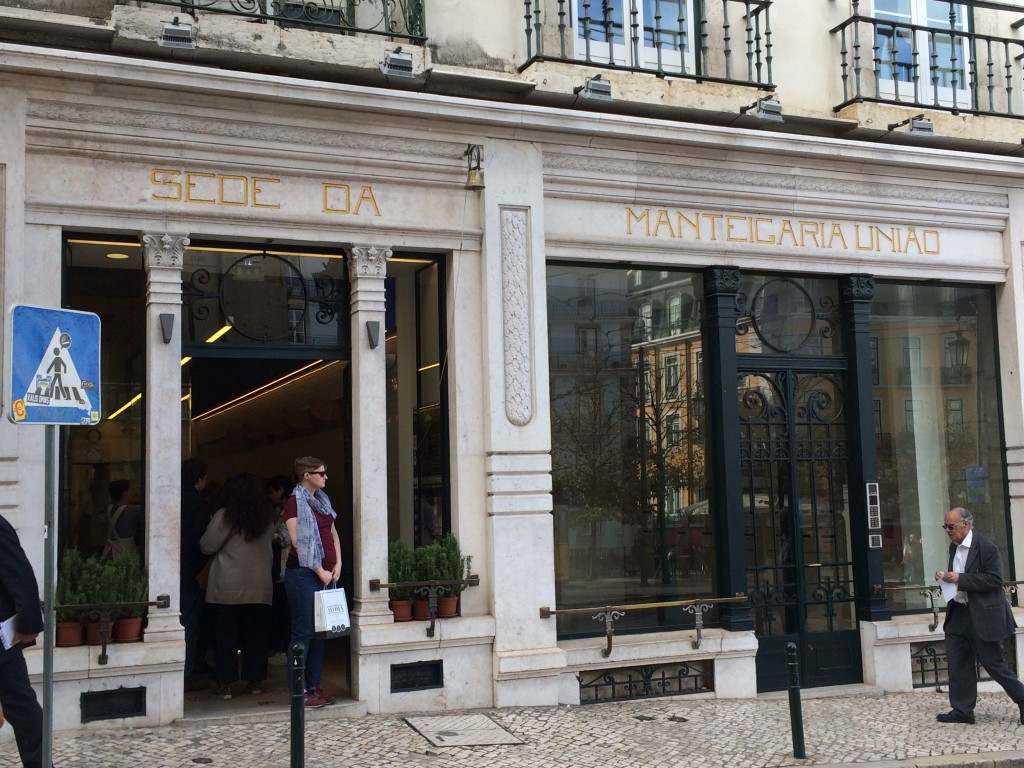 You can eat your pastel and have an espresso at a long marble counter, Italian style, while watching new batches of pasteis being made.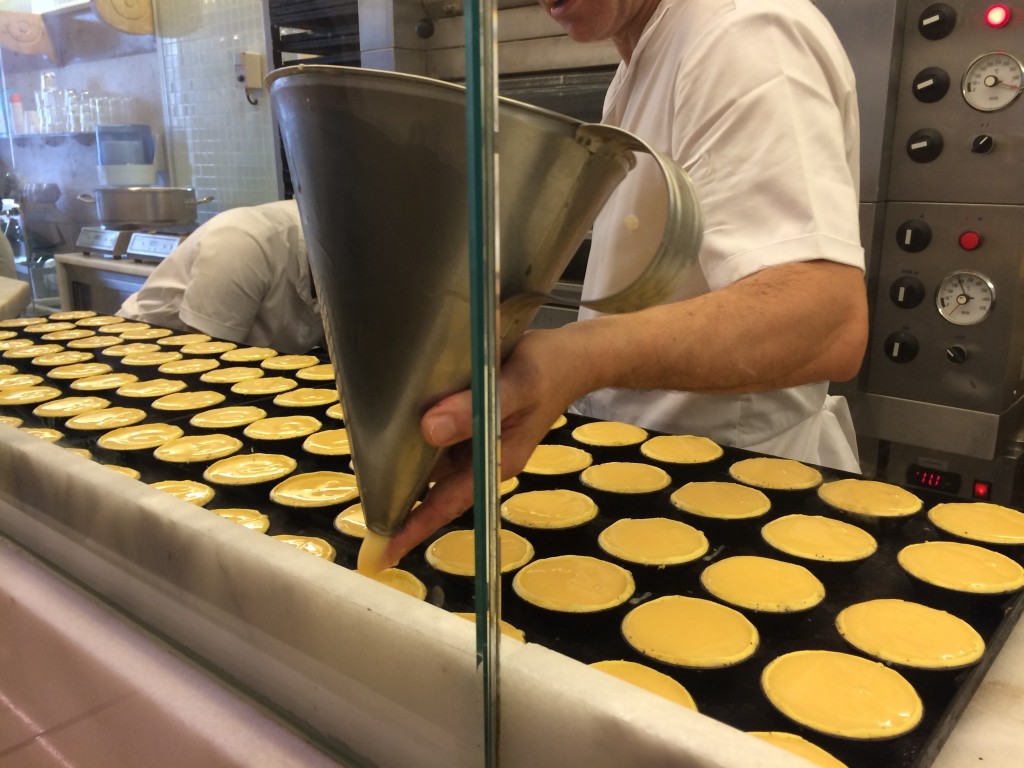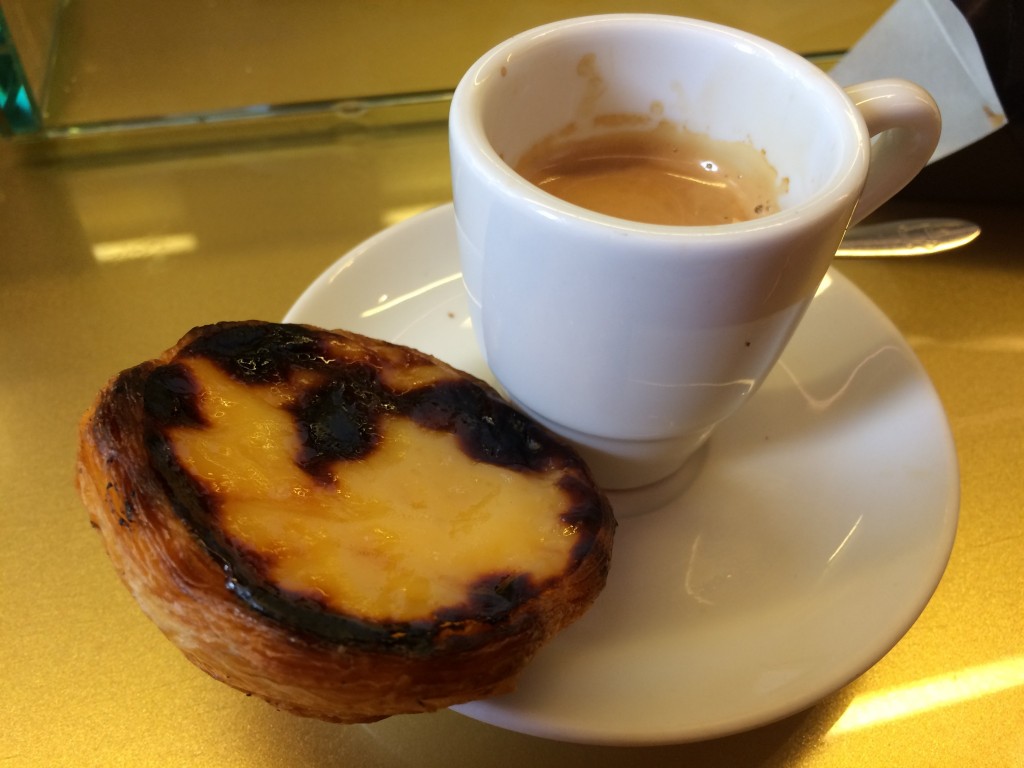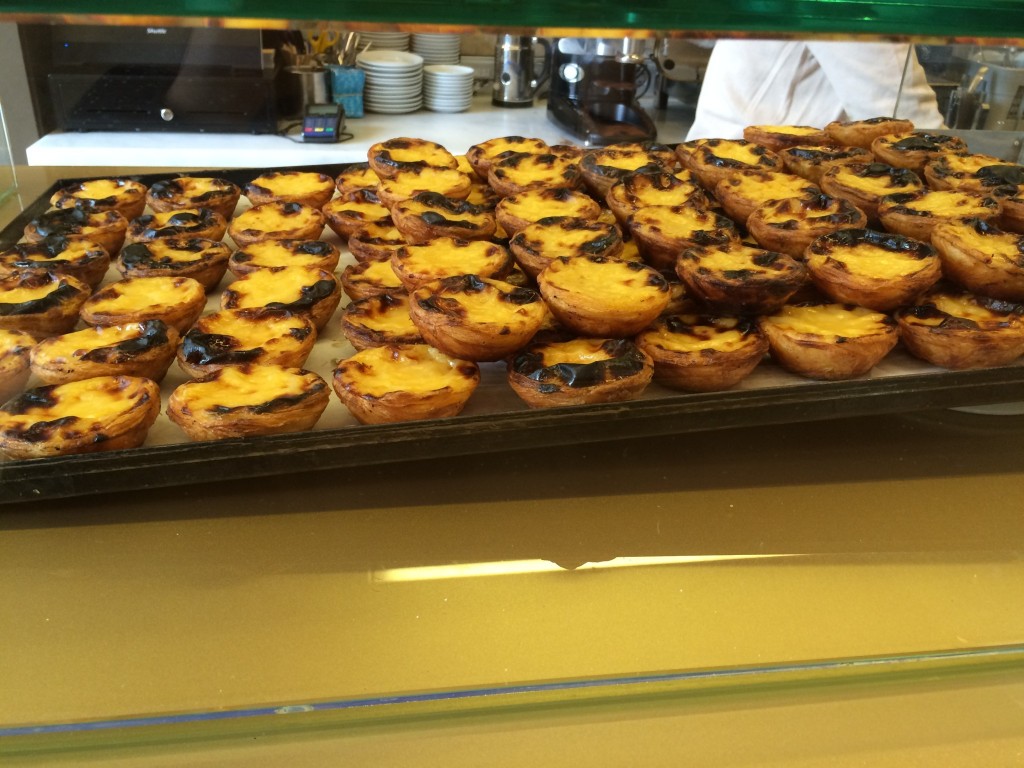 There are other famous pastel de nata bakeries in Lisbon, most notably in Belém, but Manteigaria is the one that stole our hearts.  We'll be back.