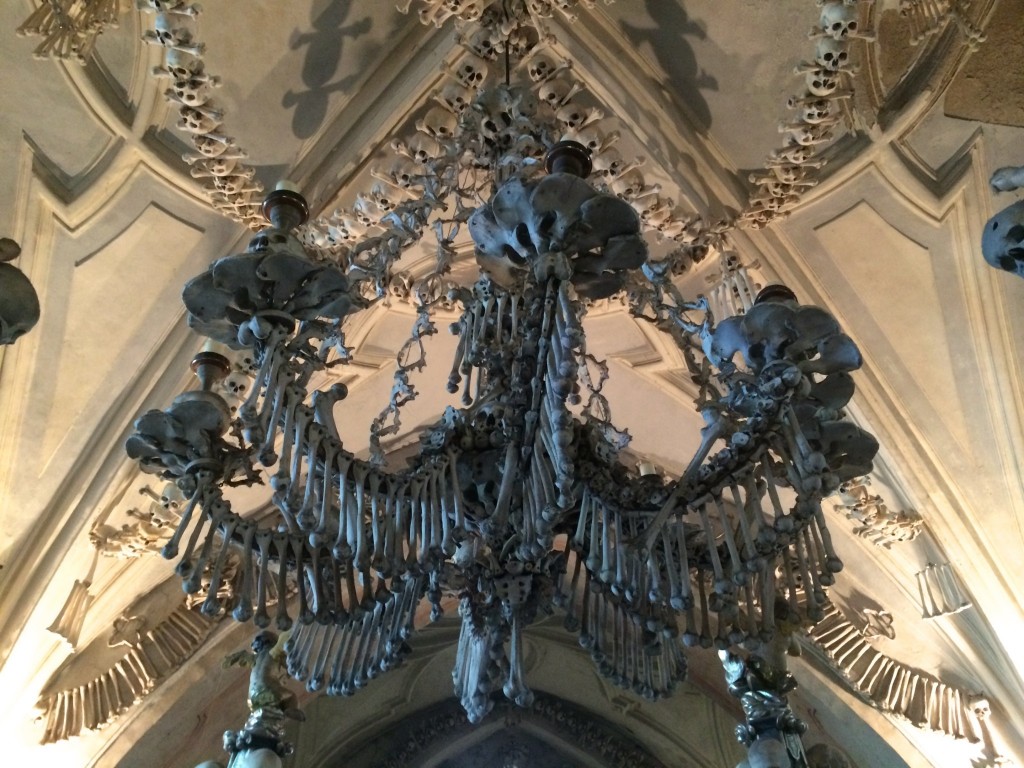 Wut.
Crazy, right?  This is a chandelier made of 100% bona fide human femurs and scapulas and such (oh yes I did).
We took a day trip from Prague to the town of Kutna Hora for the primary purpose of visiting the creepy and amazing Sedlec Ossuary.  In the 1800s, Catholic monks "artfully" arranged the remains of between 40,000 and 70,000 people in the ossuary.  Most of the bones belonged to plague victims who died in the fourteenth and fifteenth century.
Make no bones about it – there were skulls everywhere.  My mom used to be an anatomy professor so she was super into it.  Honestly, we were too.  It was macabre but also beautiful.  Take a look: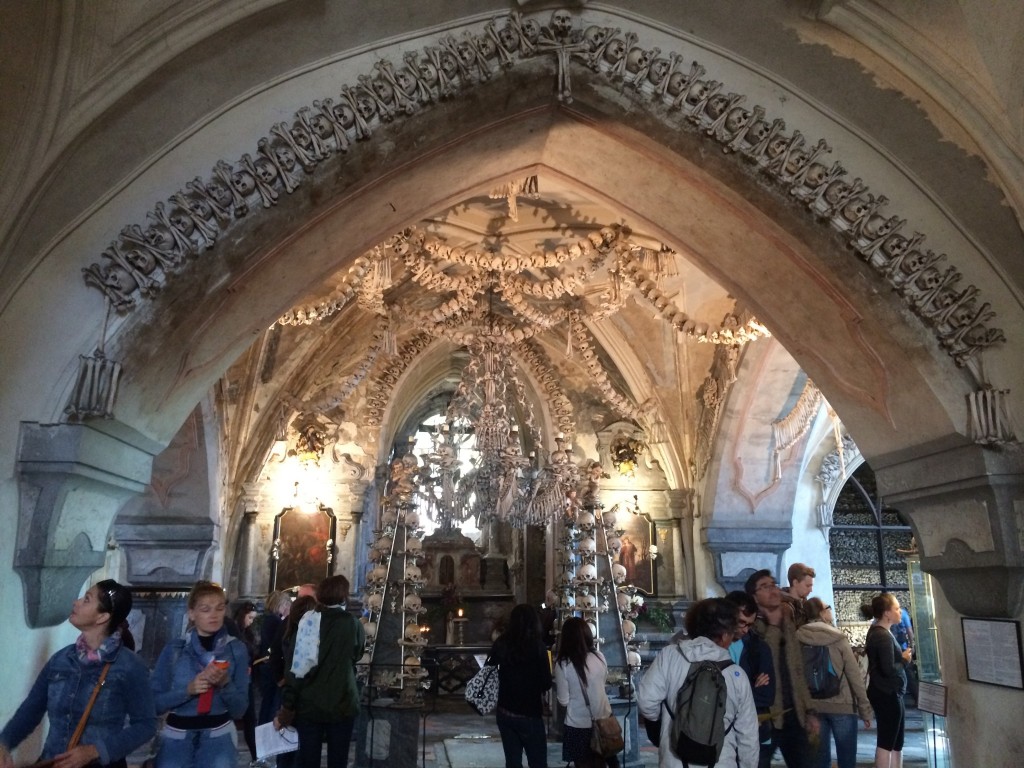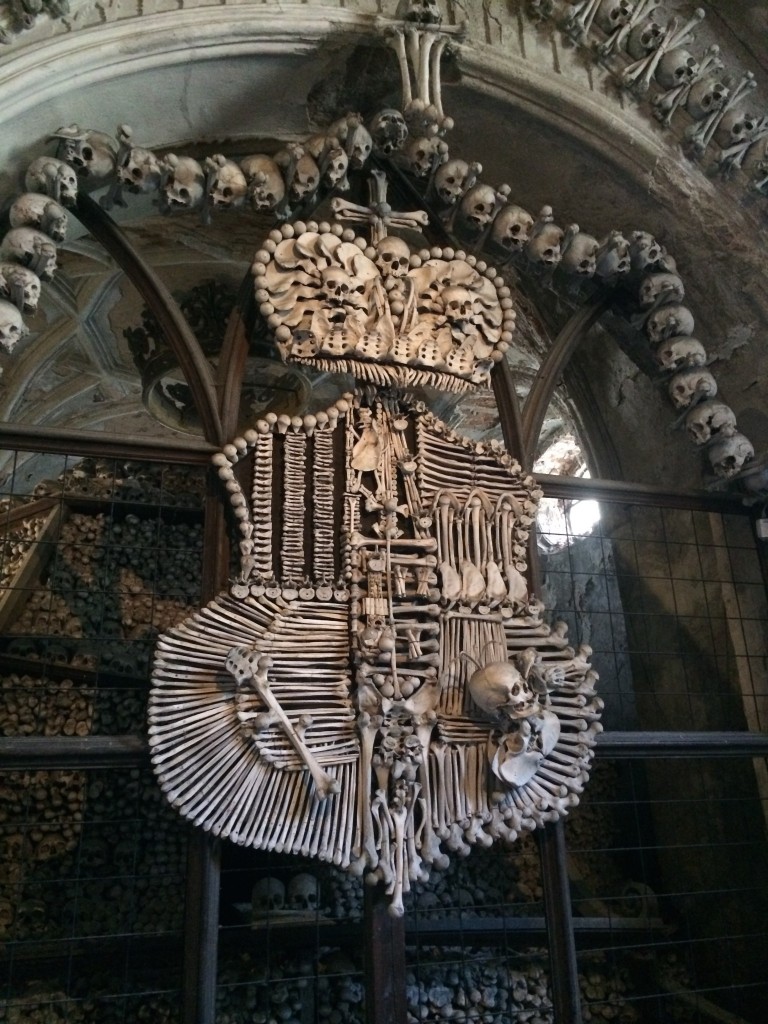 The monks even came up with a new font: Times New Bonen.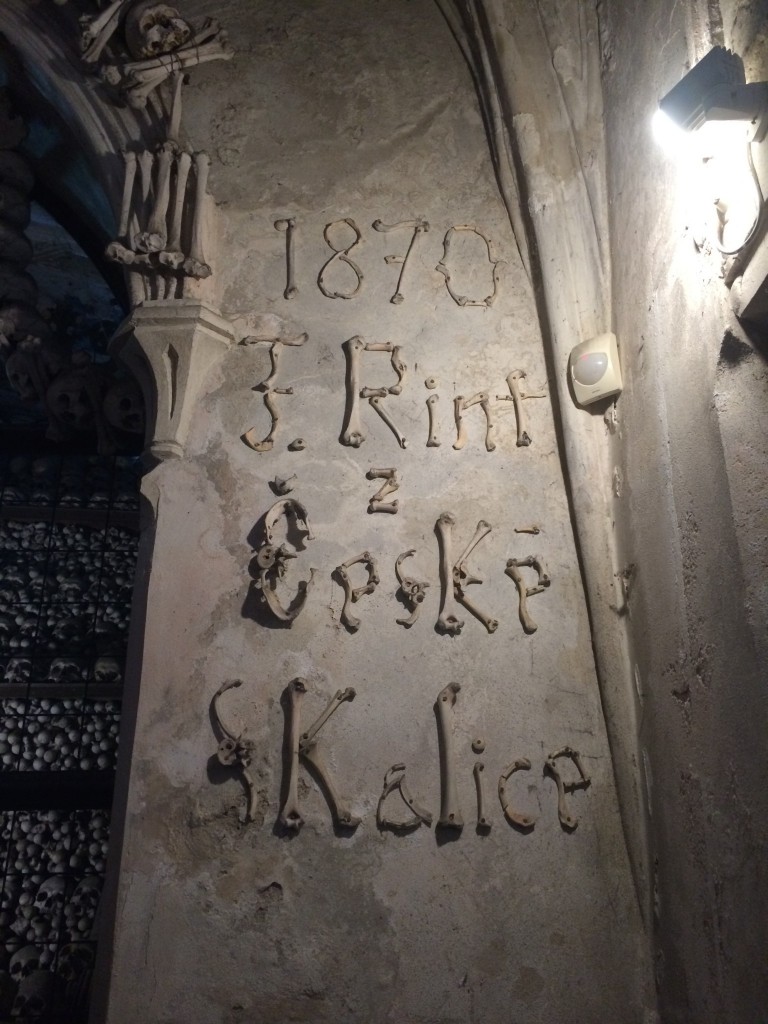 It's unlike anything I've ever seen and most likely (I hope) unlike anything I'll see again.  It's definitely worth visiting if you're ever in the Czech Republic, though.  It's certainly a conversation starter.