Mostar, in southern Bosnia and Herzegovina, is a small city that's popular with tourists because it has a famous and beautiful bridge.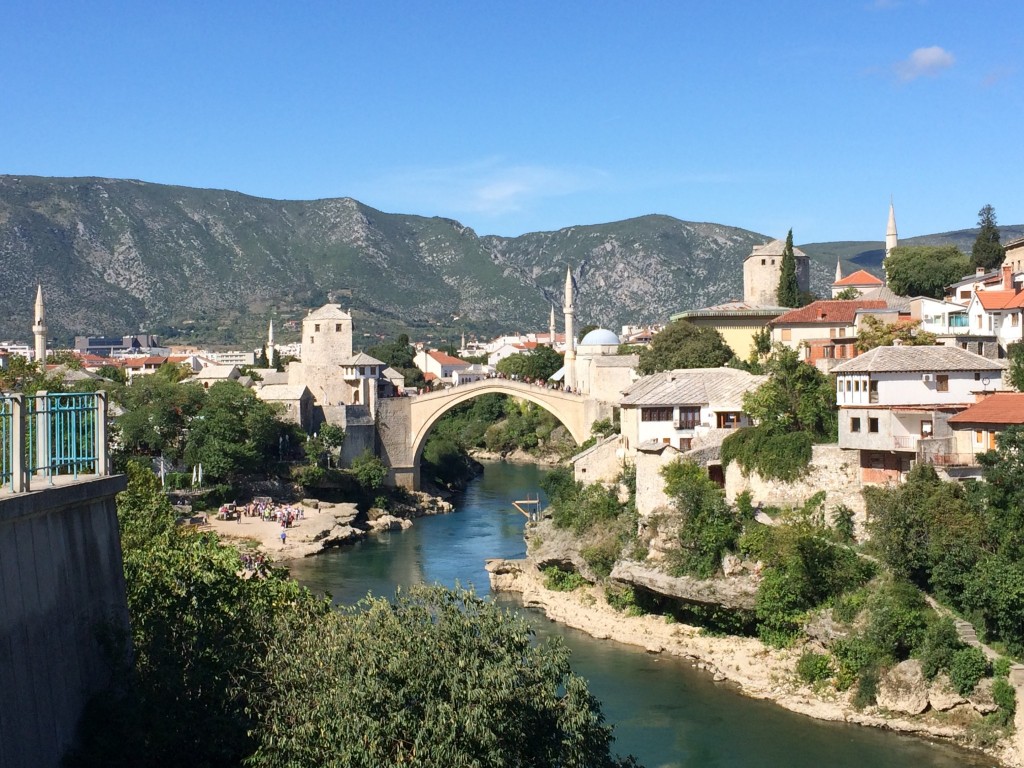 Pretty nice, right?  We spent one afternoon exploring the city and "old town" of Mostar.  We have been to so many old towns throughout Europe that are practically identical – just stall after stall of the same mass-produced souvenirs.  It's a shame, because the artisans who are actually making cool things are just lost in the sea of junk, and we are too overwhelmed by the slow-moving crowds to look for them.  We usually enjoy a city one thousand percent more once we get out of old town.
We found a great restaurant, Harmonija, outside of the fray our first night.  We ordered a platter of traditional Bosnian appetizers and we were not disappointed by either the size of the platter or the delicious food:
We thought we'd be able to eat about half of this, but our water bottle gave us the motivation we needed to keep going.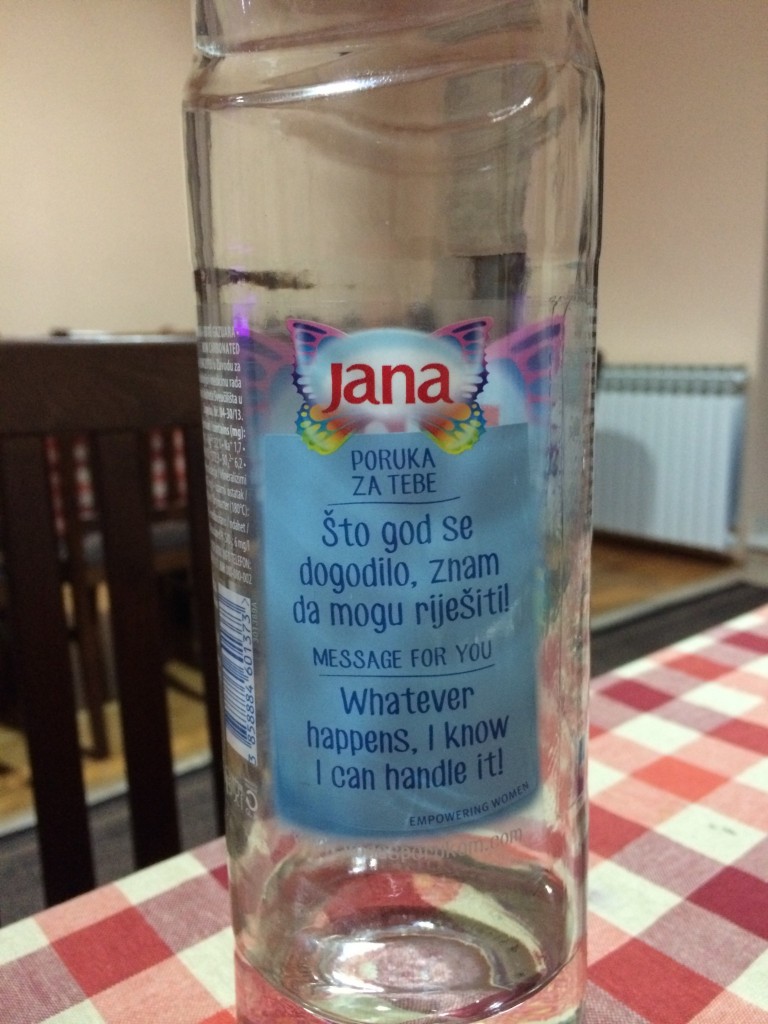 Our second day we hired a driver to take us to some of the sights outside the city.  First up were the Kravice waterfalls, which were gorgeous and pictures don't do them justice.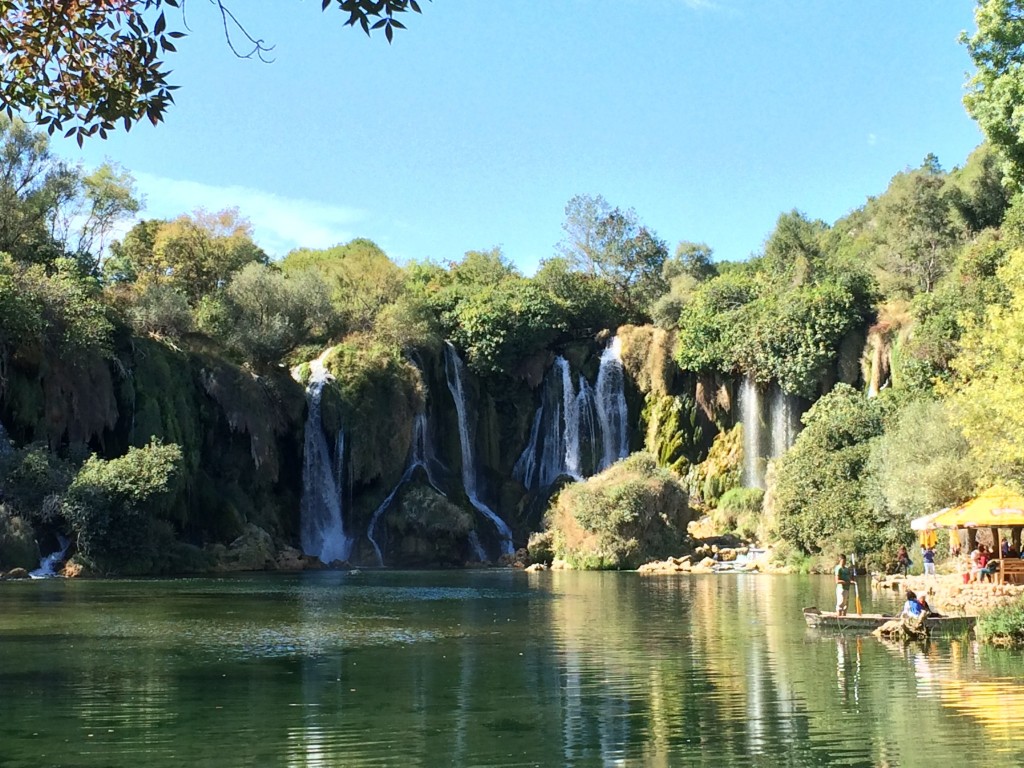 We also went to a little artist colony called Počitelj and the beautiful Islamic monastery in Blagaj.  Both places boasted great views of the river.  I wish I could have stopped for a picnic at all three of our stops!