Our favorite thing we did in Sarajevo was visit the abandoned bobsled track on Mt. Trebevic.  The track was built for the 1984 Olympics and was damaged during the Bosnian war, when it was used as an artillery position for the Bosnian Serb forces.  Now it is covered in graffiti and is a pretty surreal, post-apocalyptic sight in the forest.
After lunch at the adorable Dveri restaurant, we started up the very steep hill toward the mountain.  This was a really strenuous hike where, whenever the road forked, the answer was always to take the steeper path.
A benefit of hiking (rather than taking a taxi up to the bobsled track, which you can also do) was seeing how people live and getting to peek in their backyards.  We saw lots of cool gardens with these in them:
After about an hour and a half, we found ourselves here: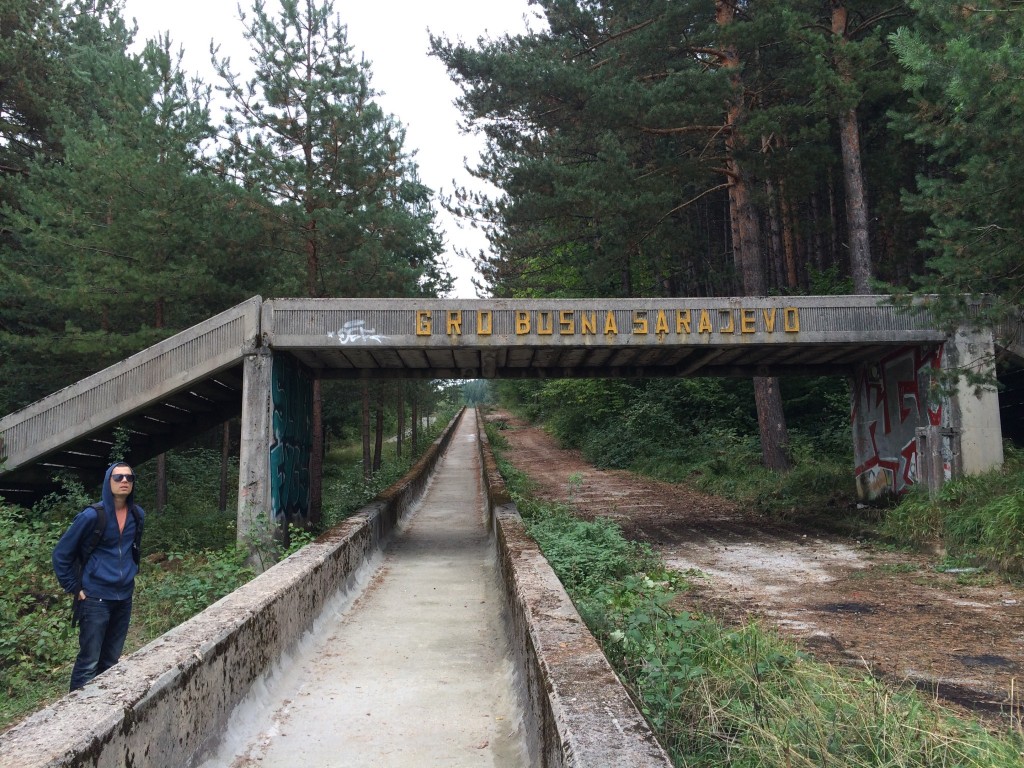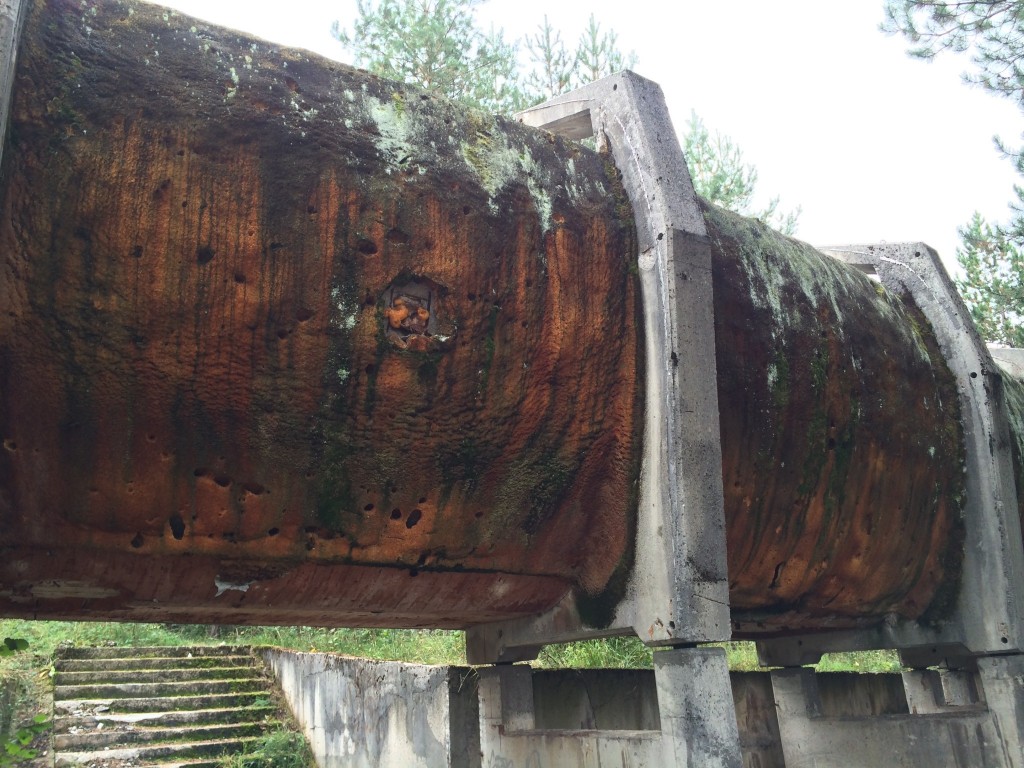 There were stairs so you could climb onto the track.  We walked the length of it, stopping to take lots of photos of the art inside: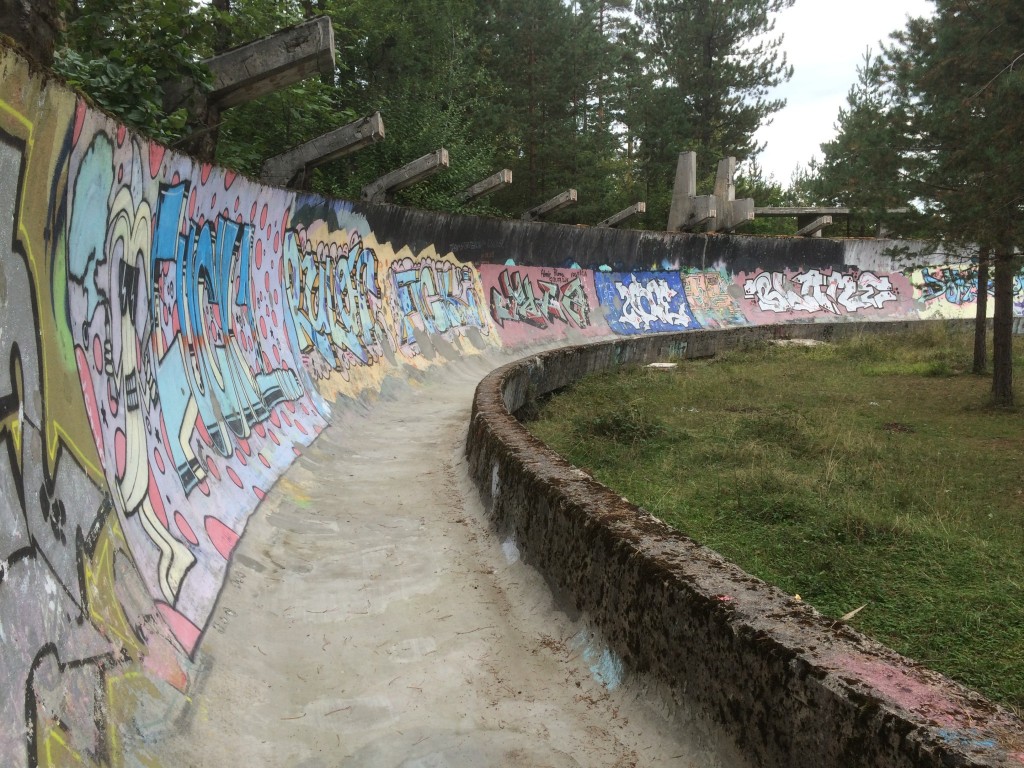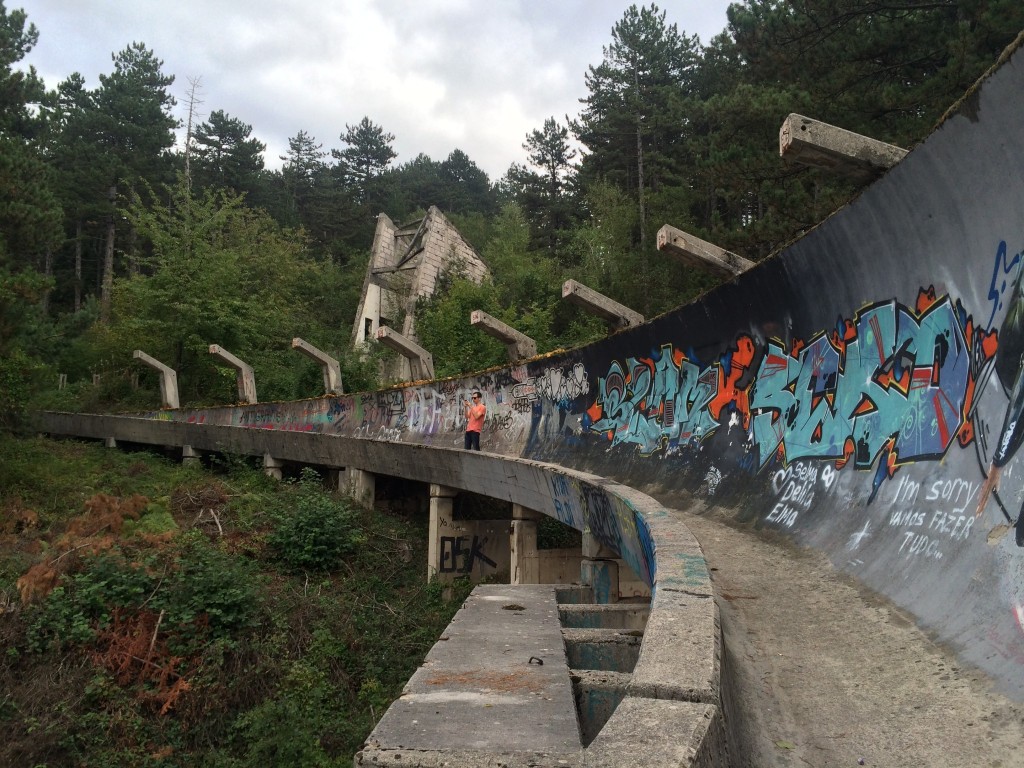 Heading back down the mountain, there were some good views of Sarajevo that would have been even better if not for the air pollution.  Sarajevo has the dubious honor of having the worst air pollution of any city in Europe.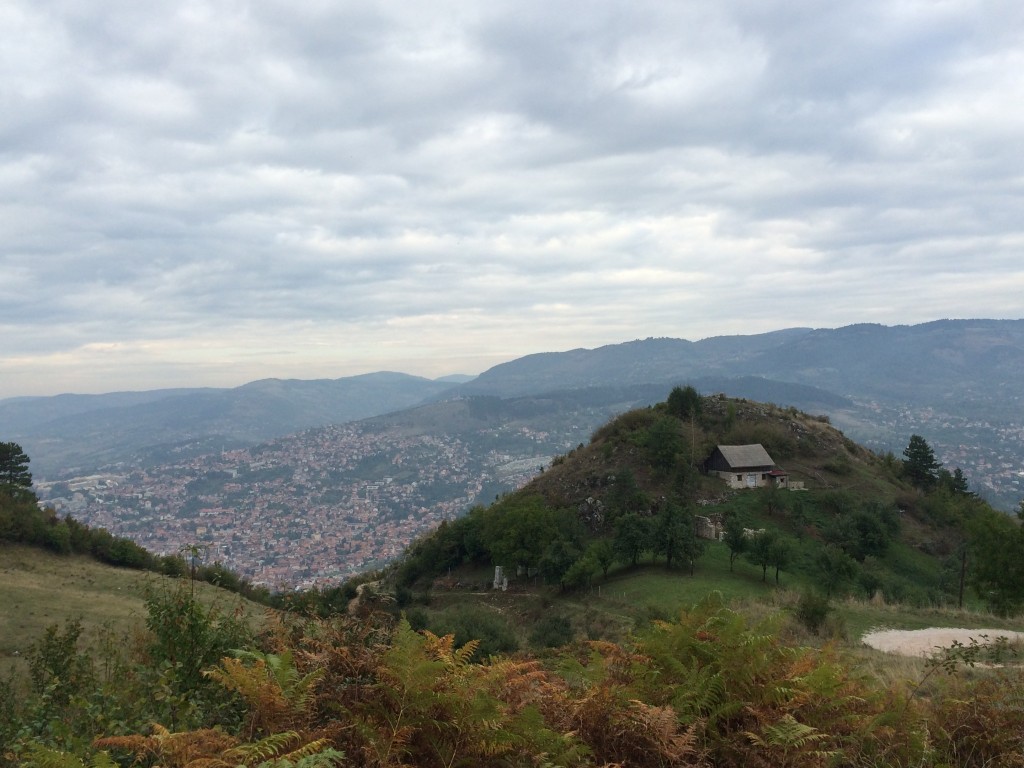 On our way home, we stopped for a well-deserved drink at Zlatna Ribica, a bar that immediately won my affection when I saw it described as "speakeasy meets Harry Potter."  While the drinks weren't exactly craft cocktails, the decor delivered.