After parting with Gary we rented a car and drove up to Istria, Croatia's northwestern peninsula.  Istria is widely regarded as having the best food in Croatia, so we were eager to try the famous local products, which include fish, olive oil, wine, truffles, prosciutto, cheese, and honey.  Basically, they have all of our favorite things.
Istria's proximity to Italy is reflected in both its food and architecture.  We spent a day in Rovinj, a colorful seaside town that is popular with cruise ships but was pretty empty the day we visited.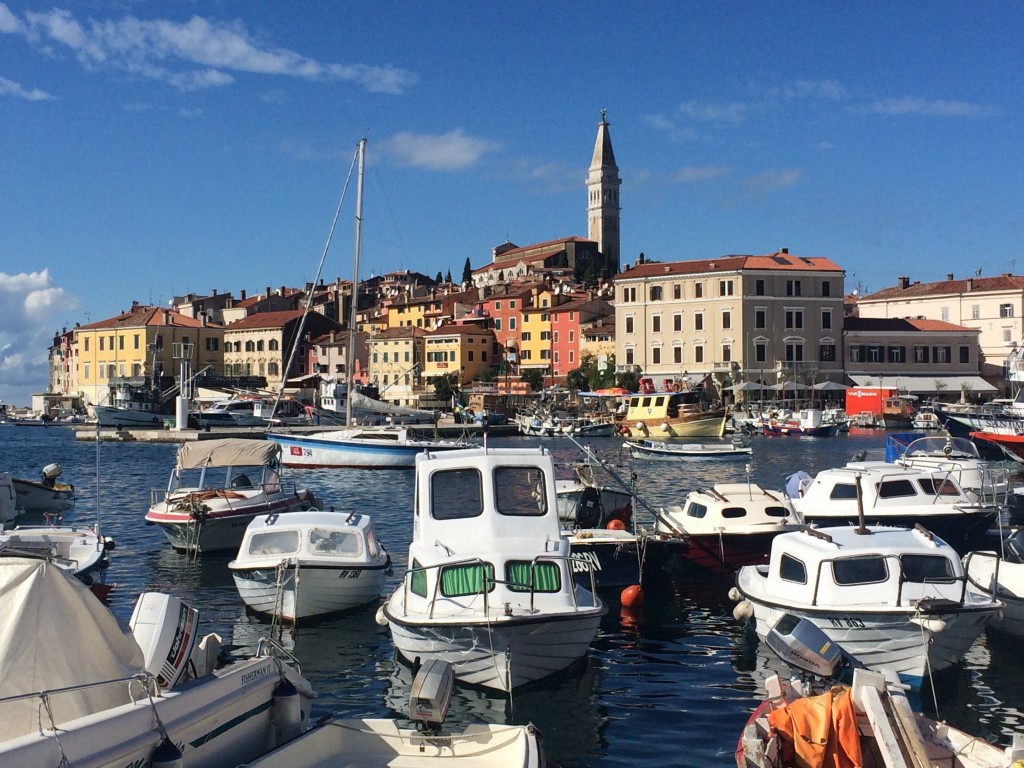 In addition to walking around town, we took a hike to a nearby park.  Along the way, we befriended a happy dog who accompanied us for about an hour before disappearing (hopefully to find his owner).  The dog must have known we are ready for our own pet!  Ian threw a stick for him at the beach: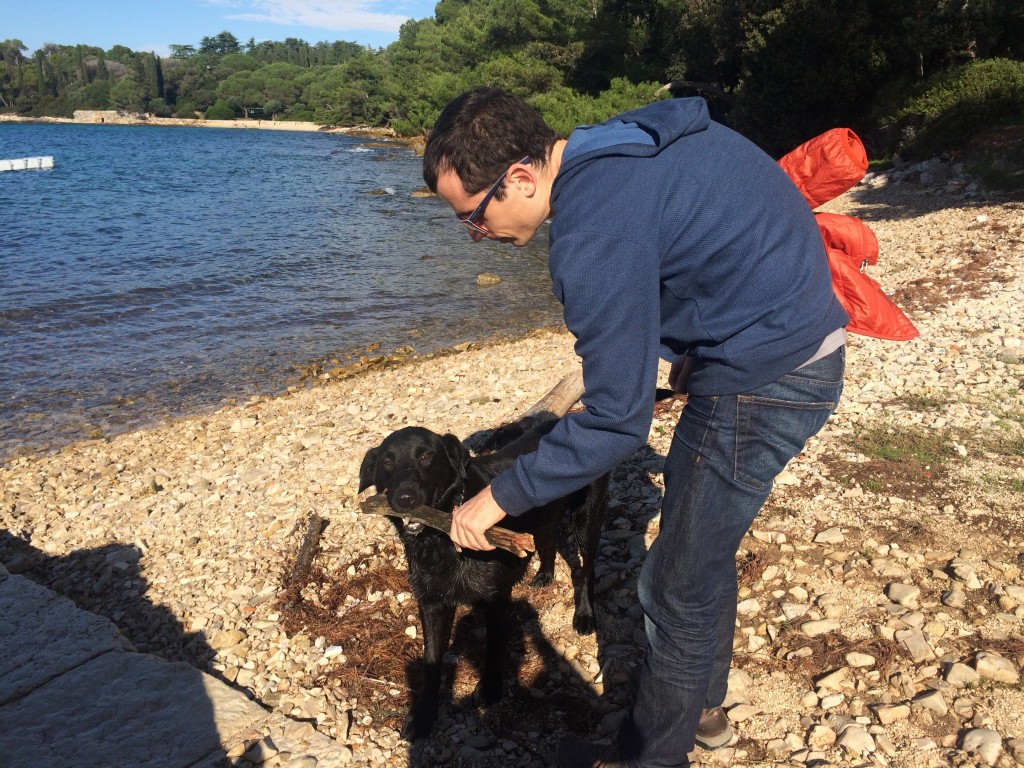 We lucked out and got a same-day reservation at Konoba Batelina, a restaurant about an hour outside of Rovinj that is famous for doing great things with "trash fish."  We knew we were in the right place when our starter arrived: ten small plates of different fish preparations, each delicious and expertly prepared.  It was like having a whole meal from State Bird's fish cart – a dream come true.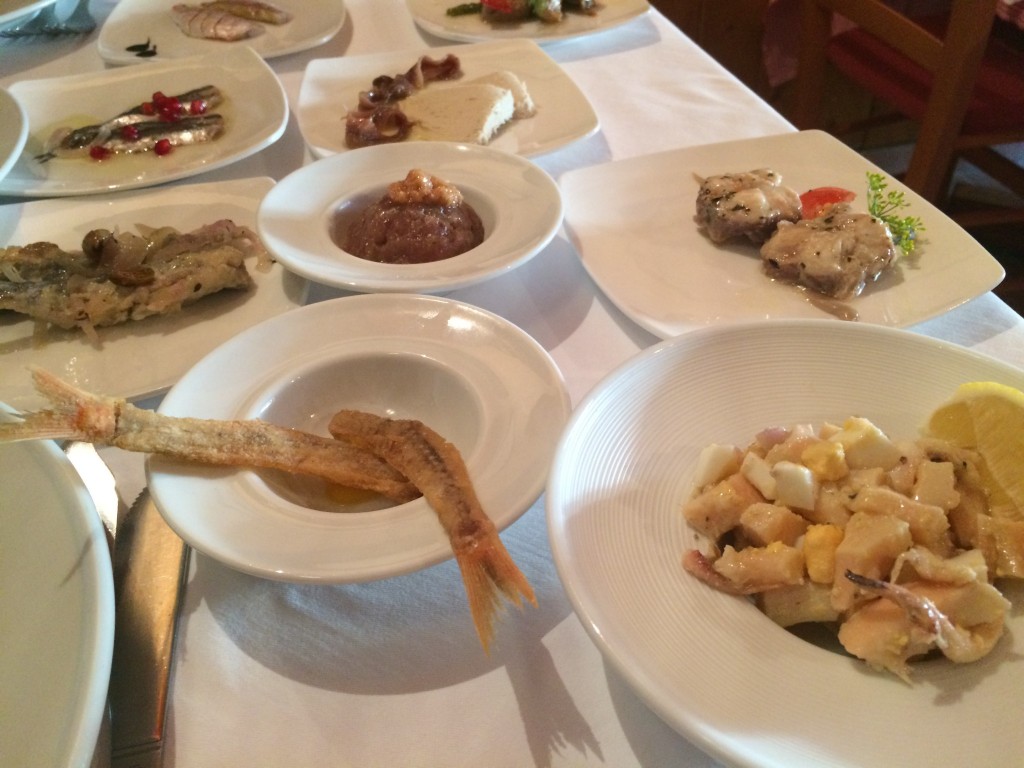 Add to that some great local wine, grilled scorpionfish with the traditional Croatian kale and boiled potato side dish, hot bread with really good olive oil, and two desserts, and you have two stuffed and very happy travelers.  You order without a menu or price list, so we were excited to find out what a bargain it was when our bill came.  The restaurant delivered on all counts.
If you want to see more of the restaurant, you can watch Bourdain eat there and have some more adventurous things than we did.  No one offered us shark liver – perhaps they sized us up and decided we weren't ready for it.
After our meal we stopped in the nearby town of Pula on the way home to see its Roman ruins.  This colosseum is from the 1st century AD, and has the distinction of being the sixth largest surviving Roman arena.  There's a list for everything.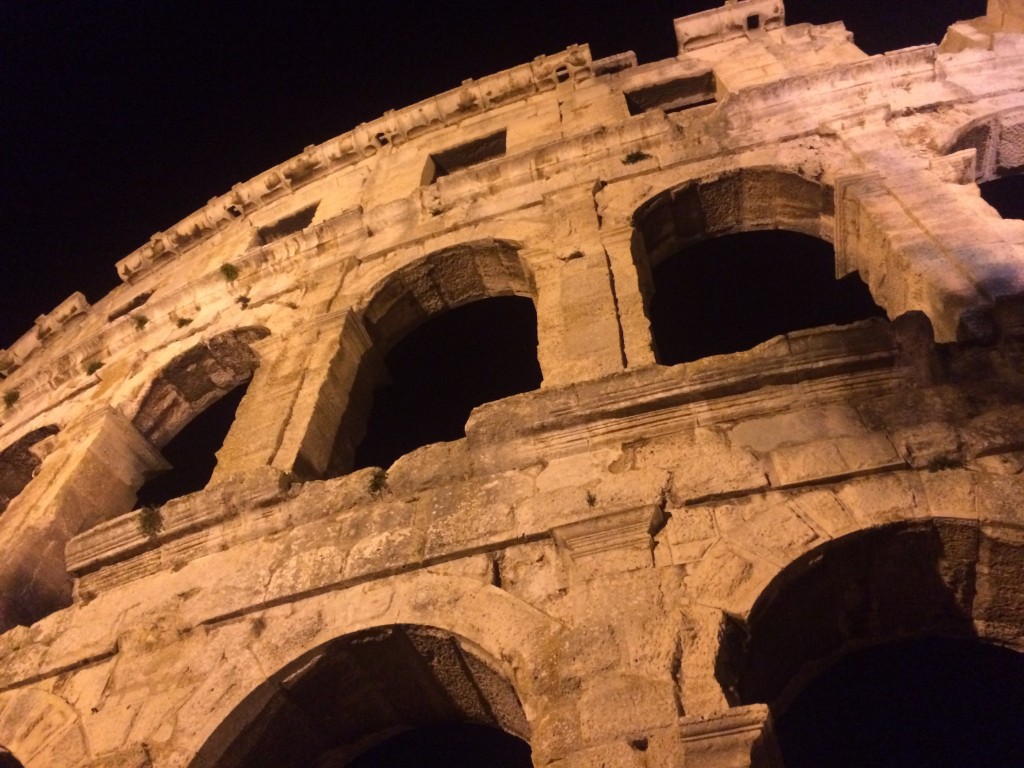 It was a winning day all around!