For our first meal in Lisbon we struck gold with A Cevicheria.  We plan to eat there many more times.  Even before our food arrived, the restaurant stole our hearts with its giant octopus, jars of fermenting things, fish display, and general hipness.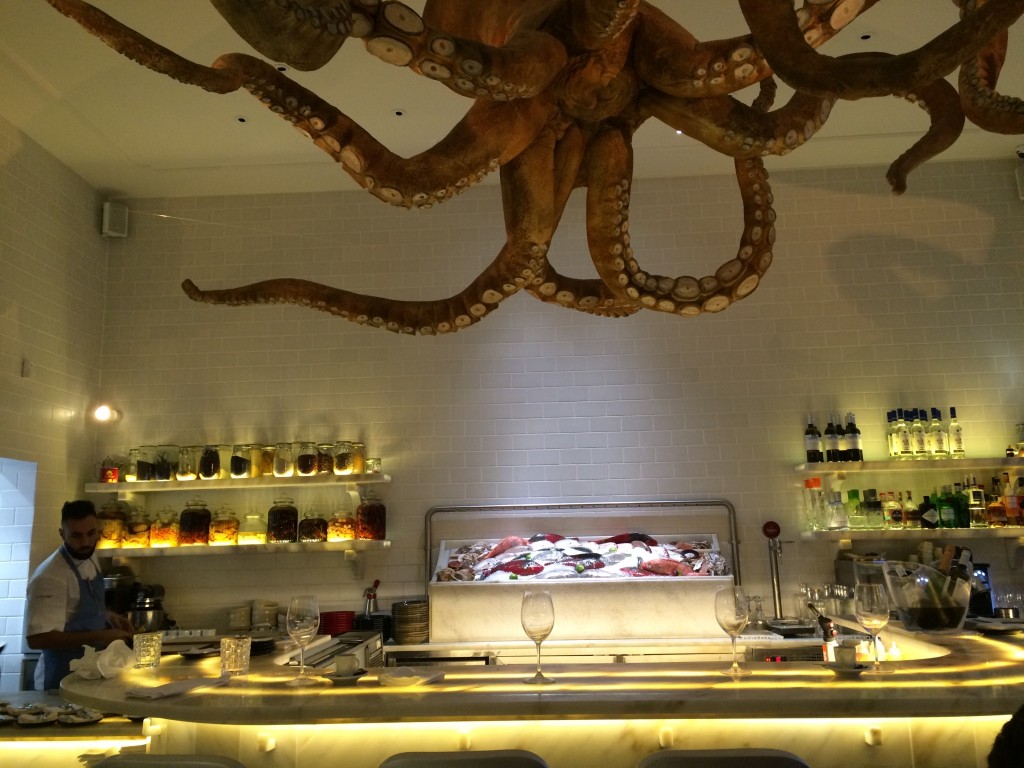 Many restaurants in Portugal have a couvert, or a snack they bring you for a small fee to help cover costs and ensure a minimum bill total.  You can refuse the couvert if you don't want it, but A Cevicheria's fresh bread with octopus butter and gazpacho looked pretty good to us.  We also ordered a pisco sour from their limited (two drinks only) cocktail menu.  They know what they are doing with those two drinks – it was the best pisco sour I've had, and I sampled many during my semester in Chile.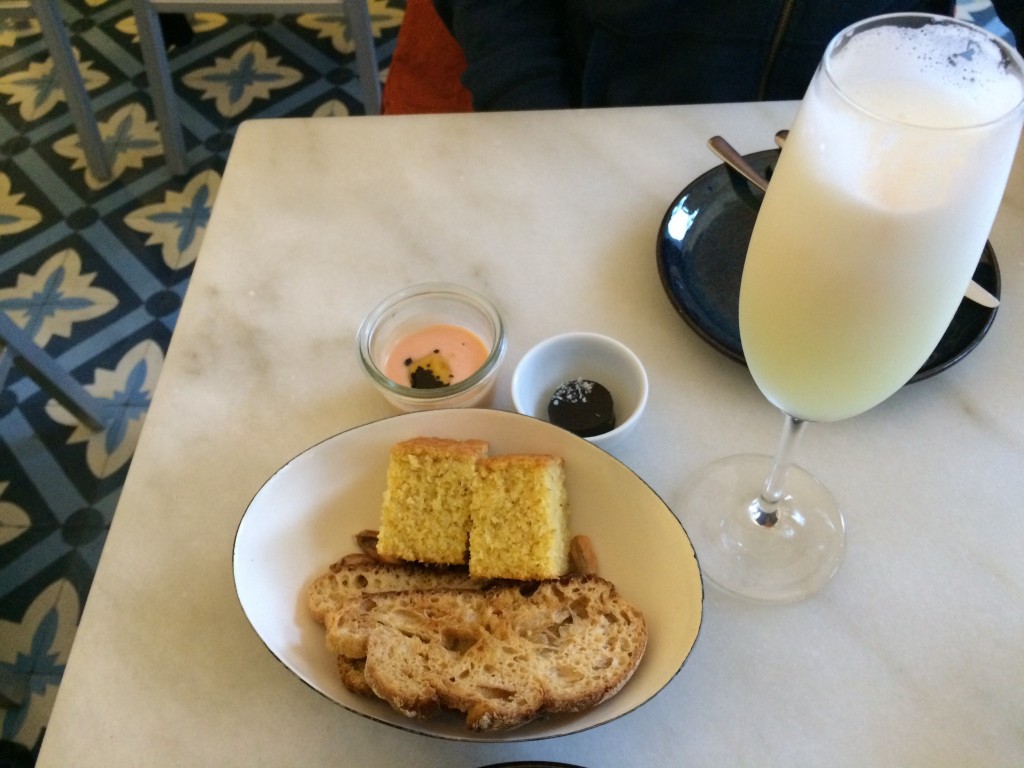 A Cevicheria has a small menu with four or five ceviches and a couple of other fish and meat dishes.  We ordered two ceviches to share.
I'm not sure better ceviche exists.  These dishes were phenomenal – perfectly balanced flavors, ample fish, great textures, and beautiful presentation.
For dessert we ordered the piña colada cake, which is a rolled cake with coconut cream, dulce de leche, and pineapples caramelized in rum.  It was as good as it sounds.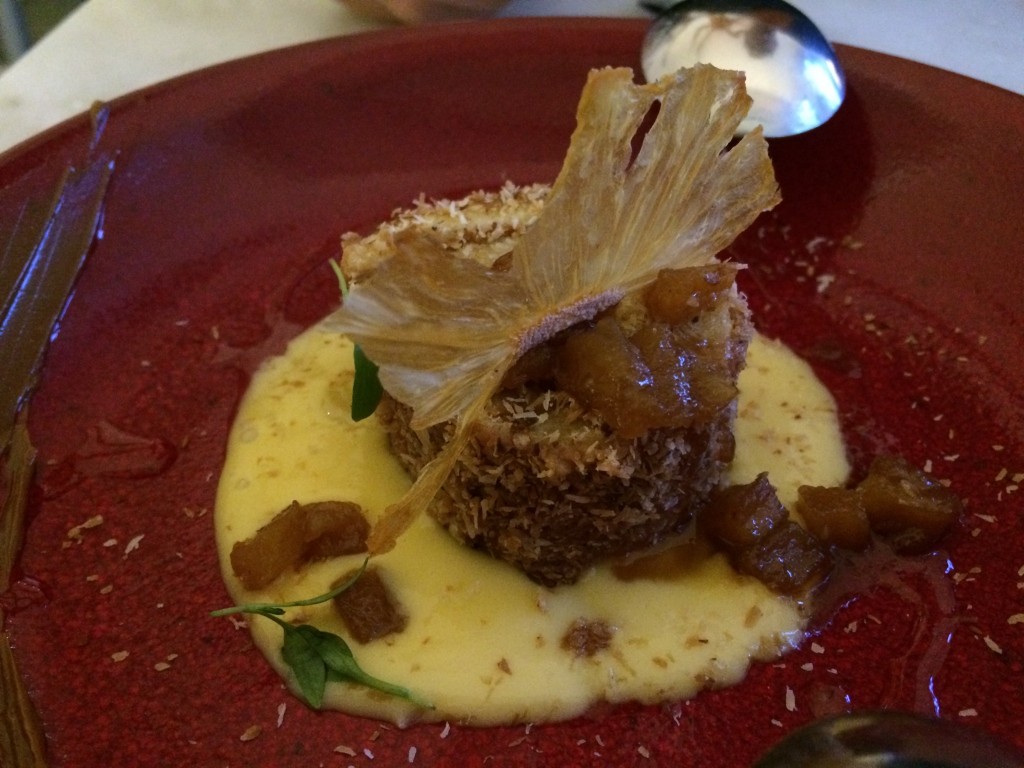 We tried to go back last night but the place was packed.  We will work around your schedule though, A Cevicheria!  If it means eating dinner at 4pm we will do it!