After a few amazing days in Porto Moniz we drove back across Madeira toward Funchal.  Along the way, we took a detour to Pico do Arieiro, one of the highest peaks on the island.  The drive turned out to be pretty perilous and a lot longer than expected.  By the time we got to the top, we were in danger of missing our rental car return time, so we had about 10 minutes to take some photos and admire the view.  It was still worth it!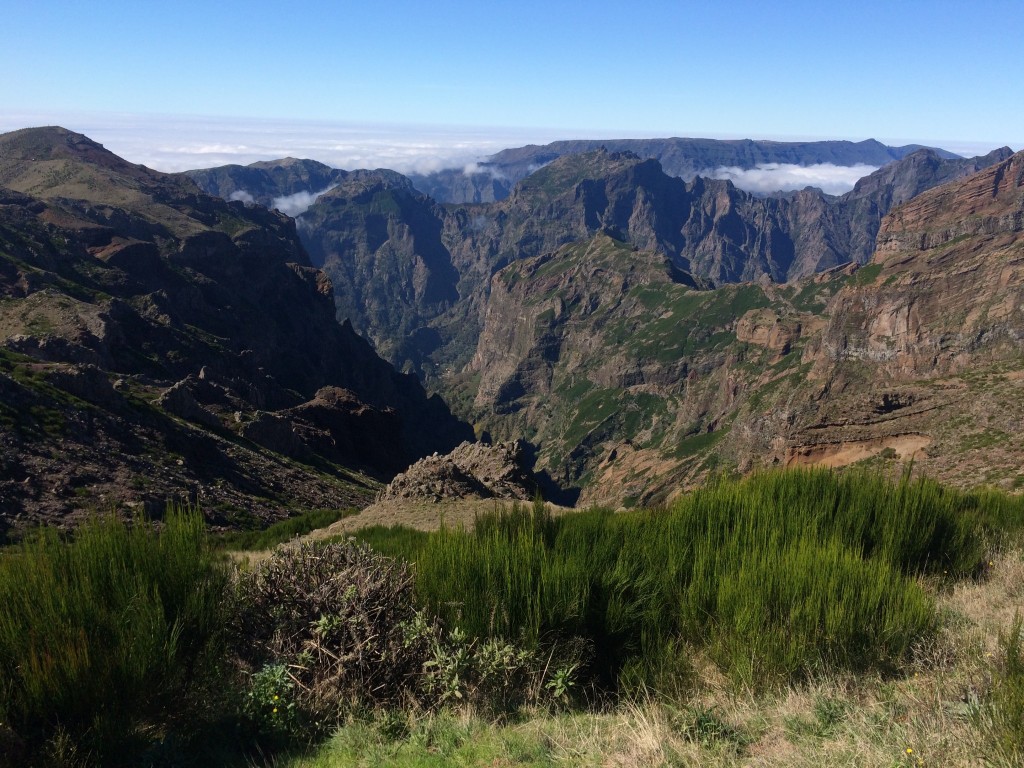 Funchal felt really different from the western side of the island.  It's a real city with lots of hotels and tour groups, and yet it is beautiful and mellow and still very tropical.  On our first night there we walked around the waterfront promenade and enjoyed the warm evening.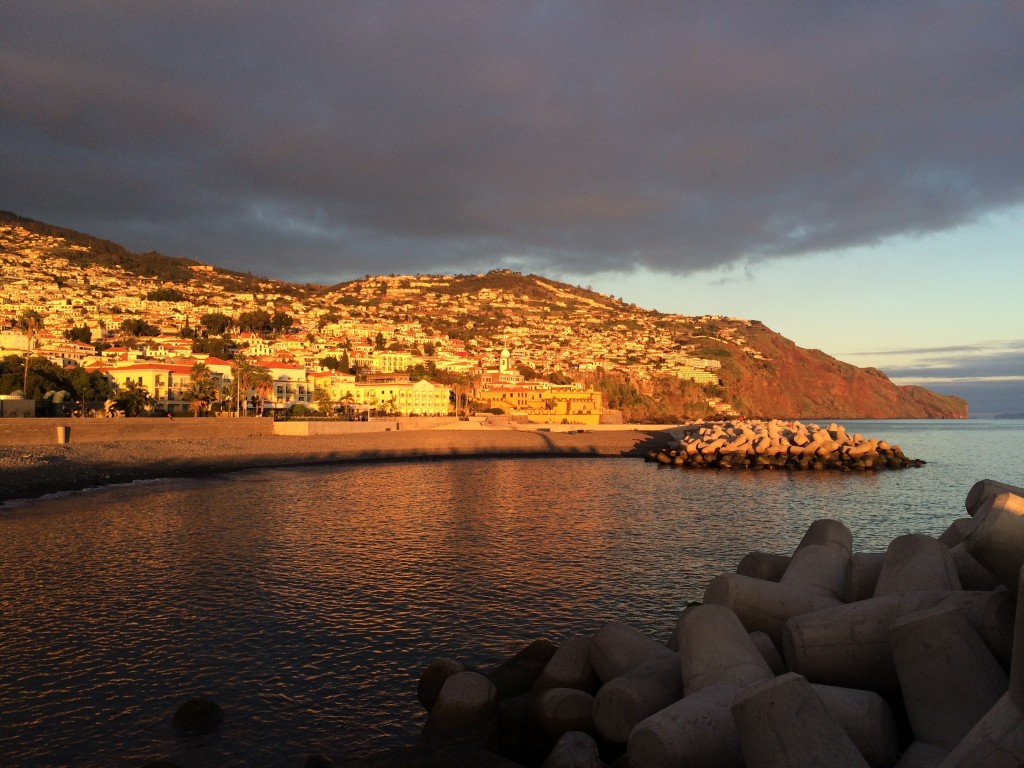 Another day, we rode a skyrail up to the spectacular tropical gardens at Monte Palace.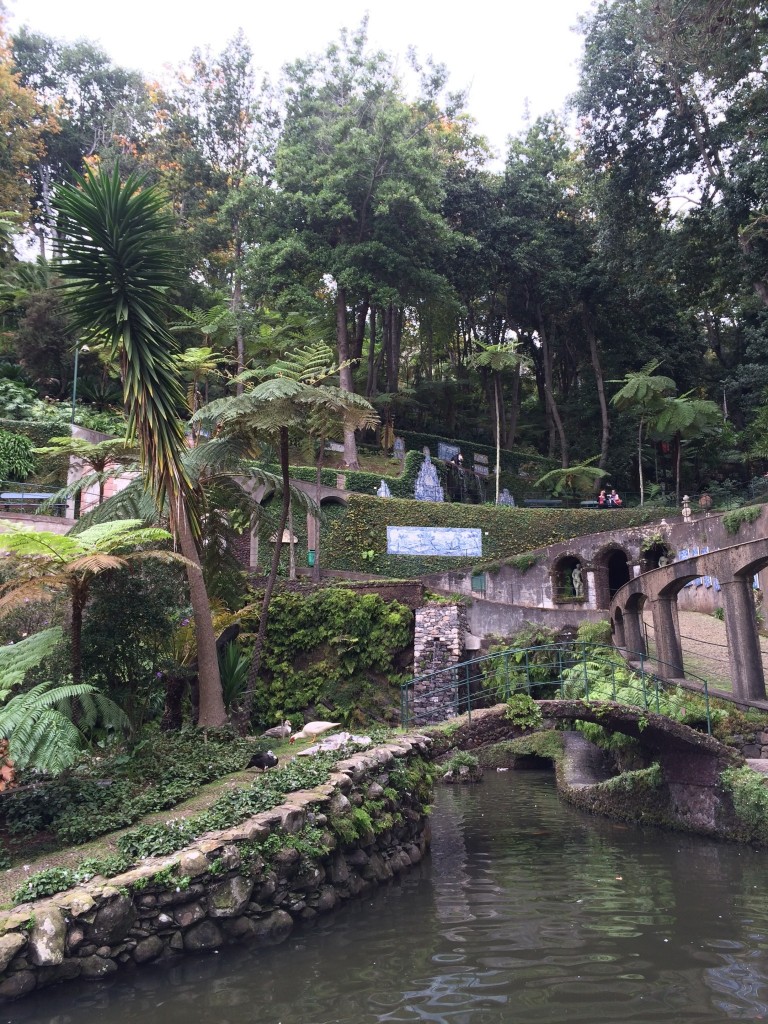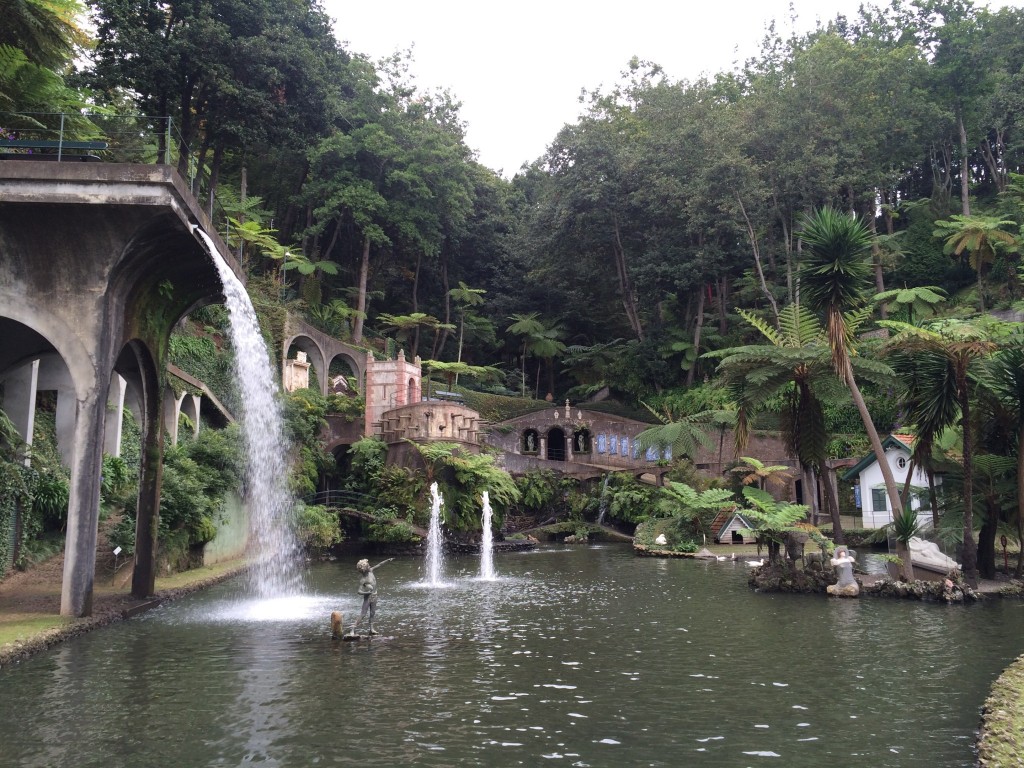 Of course, our primary business in Funchal was tasting Madeira, so we made sure to make plenty of time for that.  D'Oliveiras gave us free tastings, wisely knowing we'd feel obligated to buy a small bottle.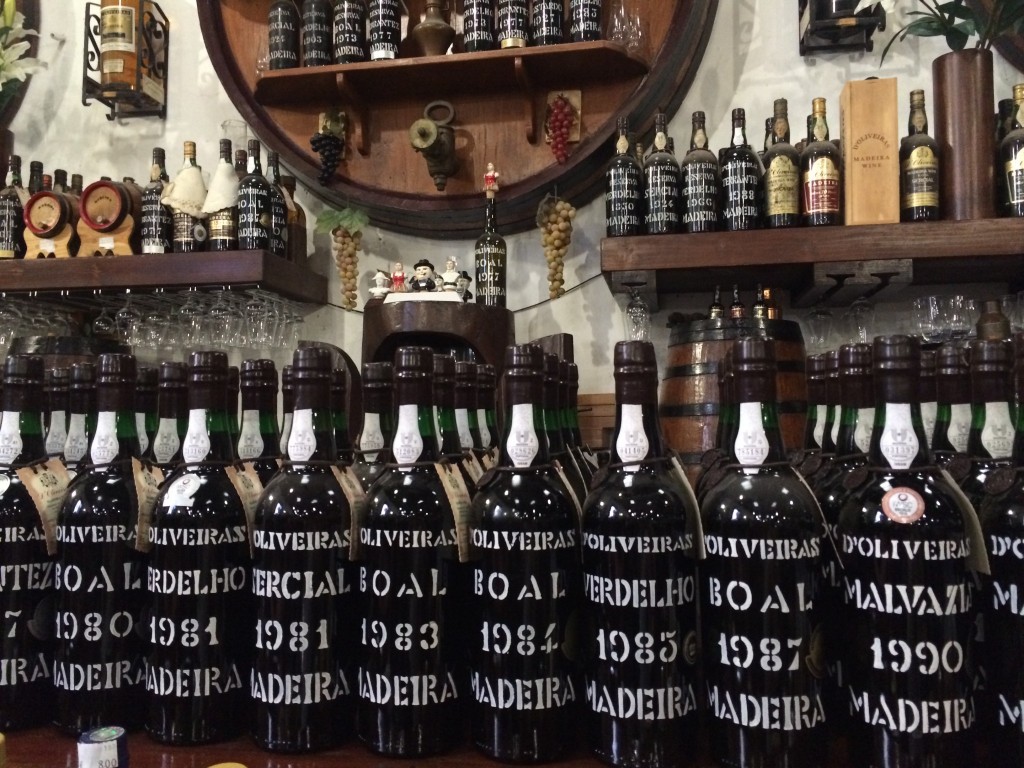 Blandy's Wine Lodge is one of the largest Madeira producers and makes the wine we always get at home.  We went on a nice tour of their cellars and learned about the aging process.  They also had a museum with lots of old record books, winemaking equipment, and thank you letters from dignitaries.  My favorites were the wine-stained letters from Winston Churchill, who seemed to enjoy the product: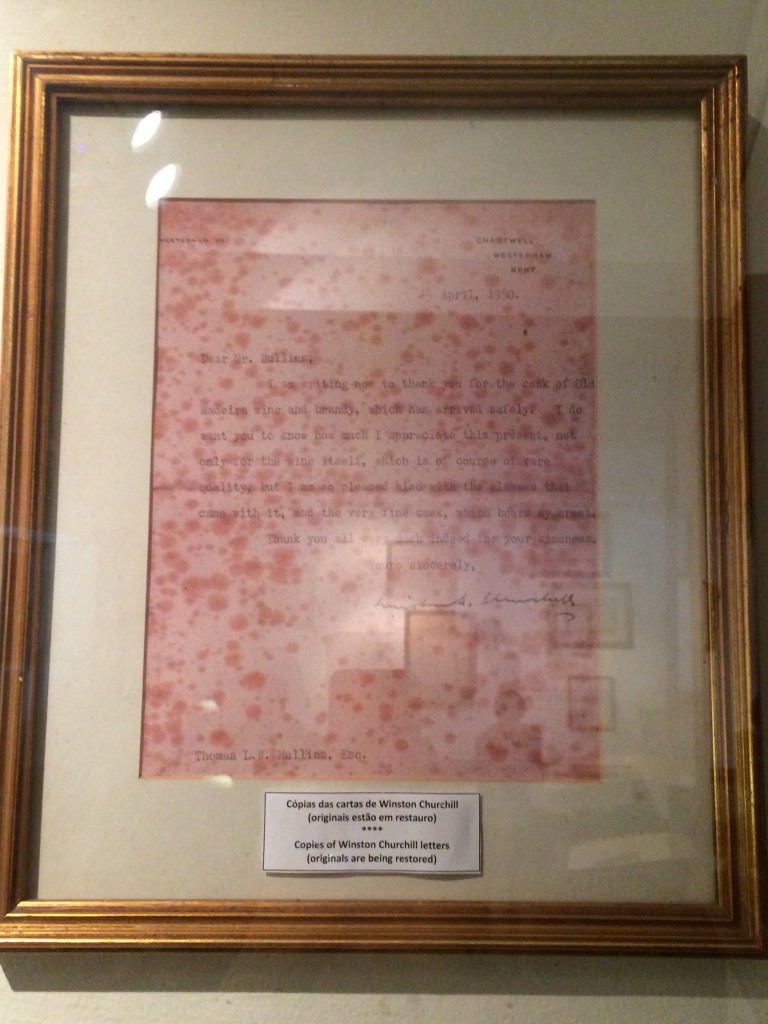 For those of you who are curious, our verdict is that 5 year Madeiras are the right purchase.  The price premium for 10 year and 15 year bottles doesn't seem worth it for a small increase in flavor complexity.  Our favorites are the medium-dry madeiras from Verdelho grapes and the medium-sweet madeiras from Boal grapes.  So, in a way we went this far just to learn that the 5-year Blandy's madeira we buy at home is our favorite.  But now we know 🙂