All of a sudden it's December and we have less than two weeks of our trip left.  We thought we'd finish out the remainder of our vacation in Spain, but a cheap weekly Ryan Air flight to Fez caught my eye.  So, here we are in Morocco!
I have always wanted to go to Morocco and Ian was a sport about changing plans with me.  He found us an amazing riad in Fez for a bargain rate.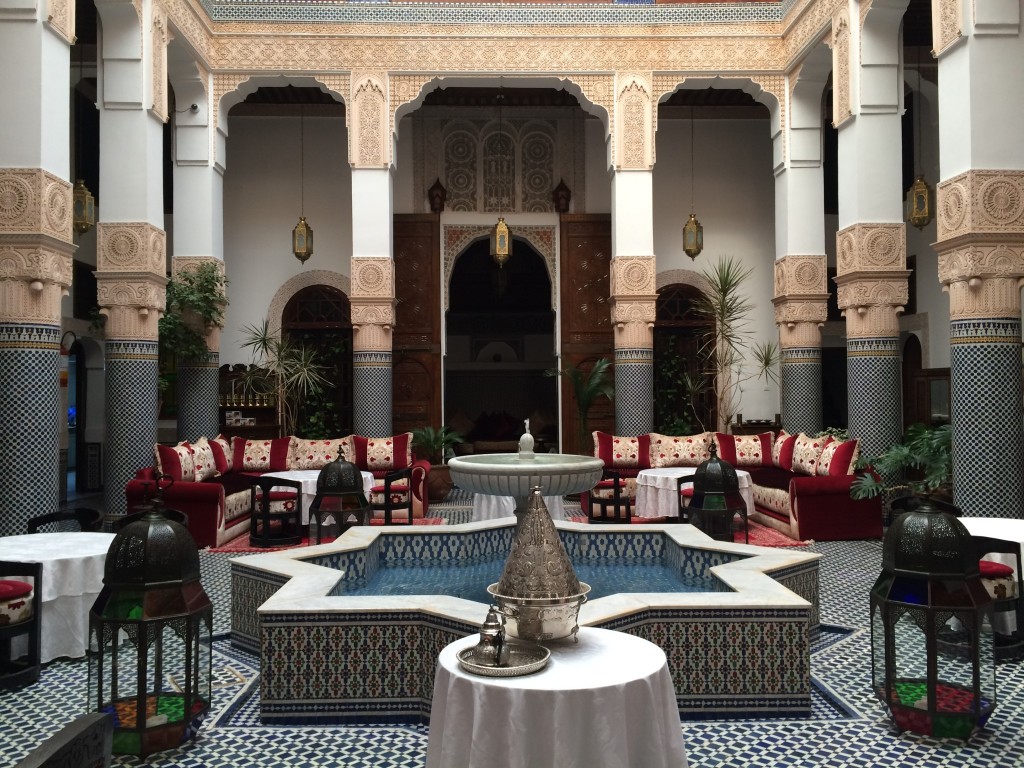 There is a lot happening in the medina – tons of new sights/smells/sounds/tastes to take in all at once – and it is nice to balance that with a relaxing place to come home to.  The light shining through the stained glass on our door is a beautiful thing to wake up to: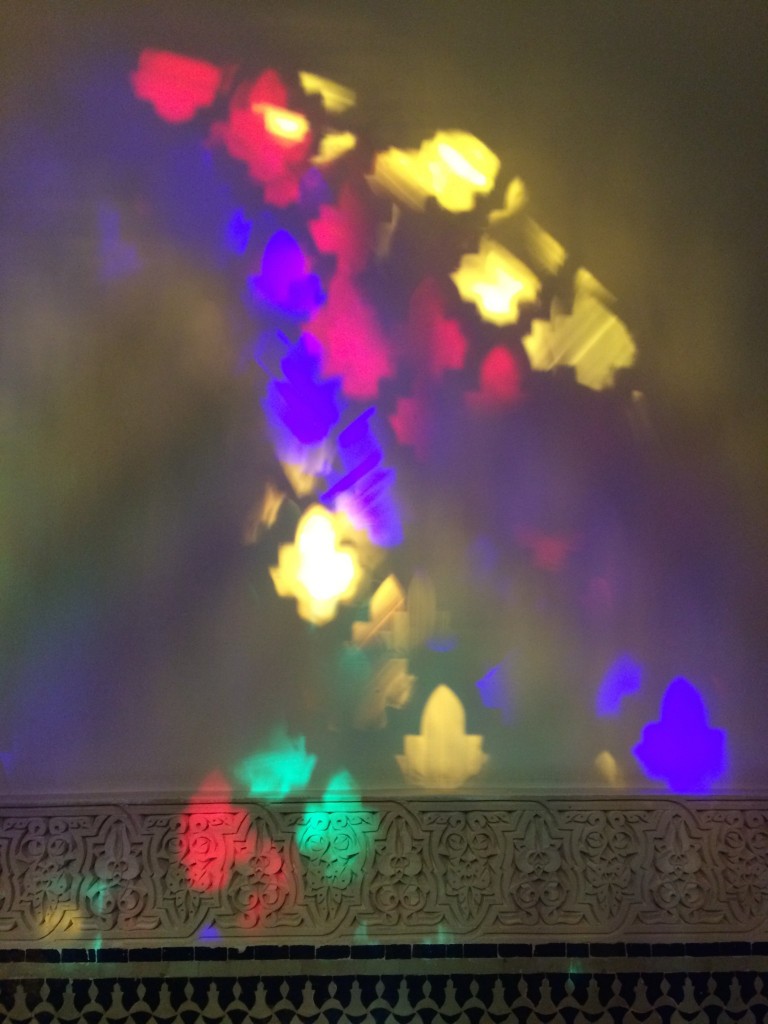 Every day, after a very generous breakfast in the riad, we head out into the medina.  The crafts are beautiful but it is always the food that catches my eye.  Here are a few (ok, a lot) of medina sights: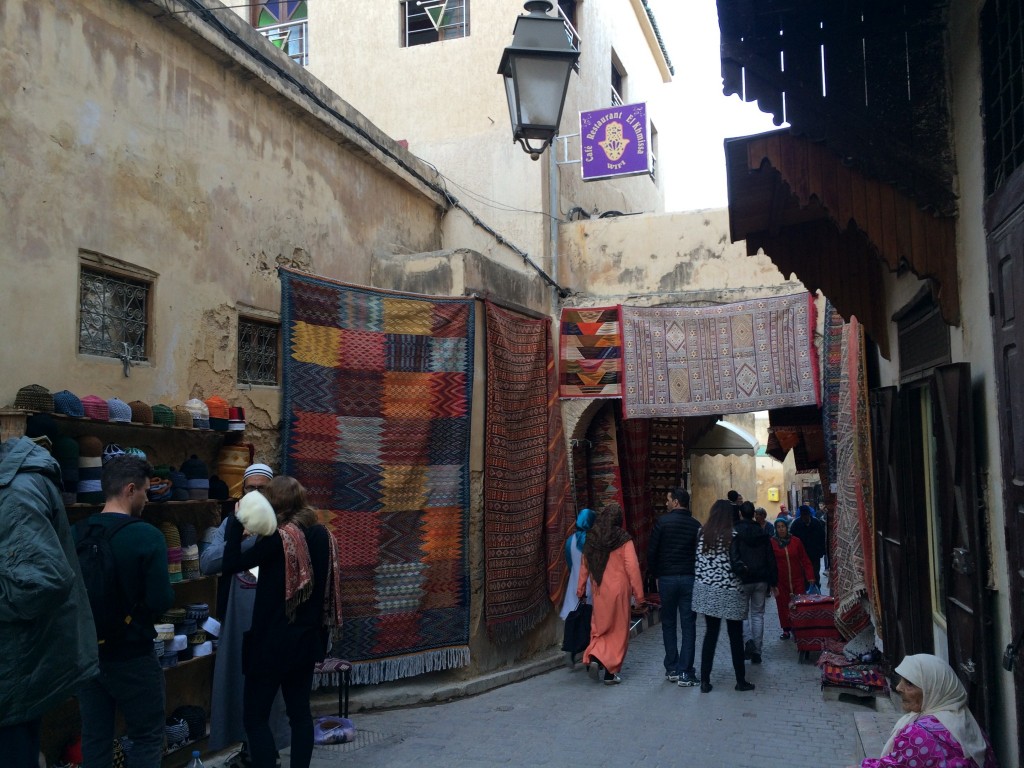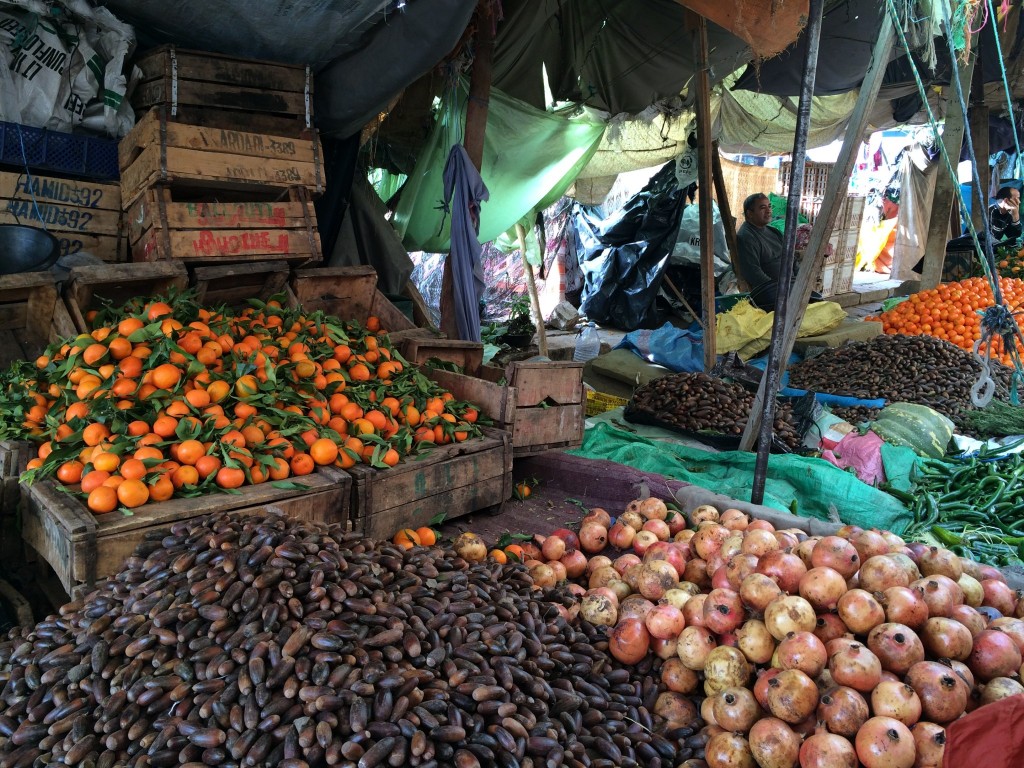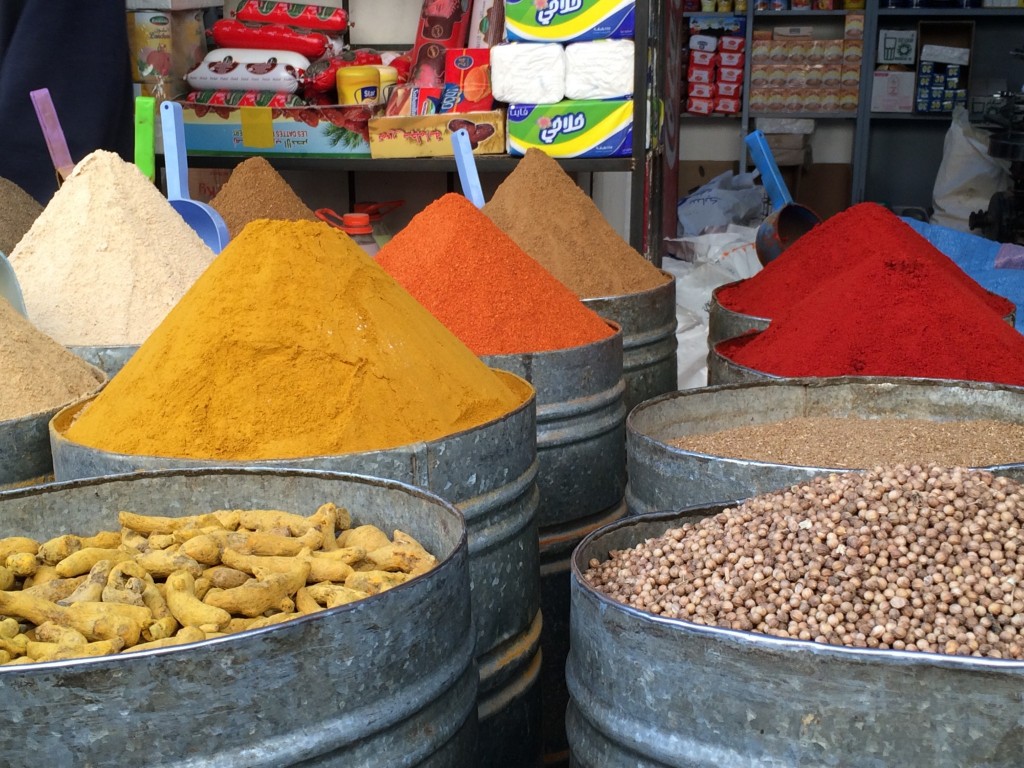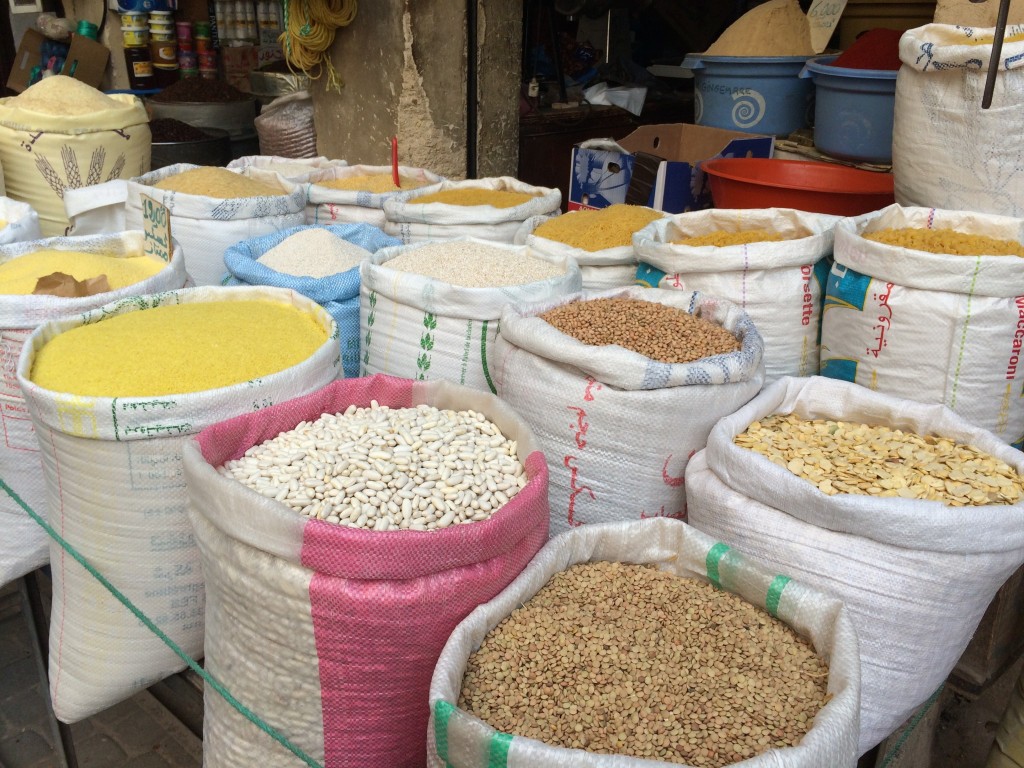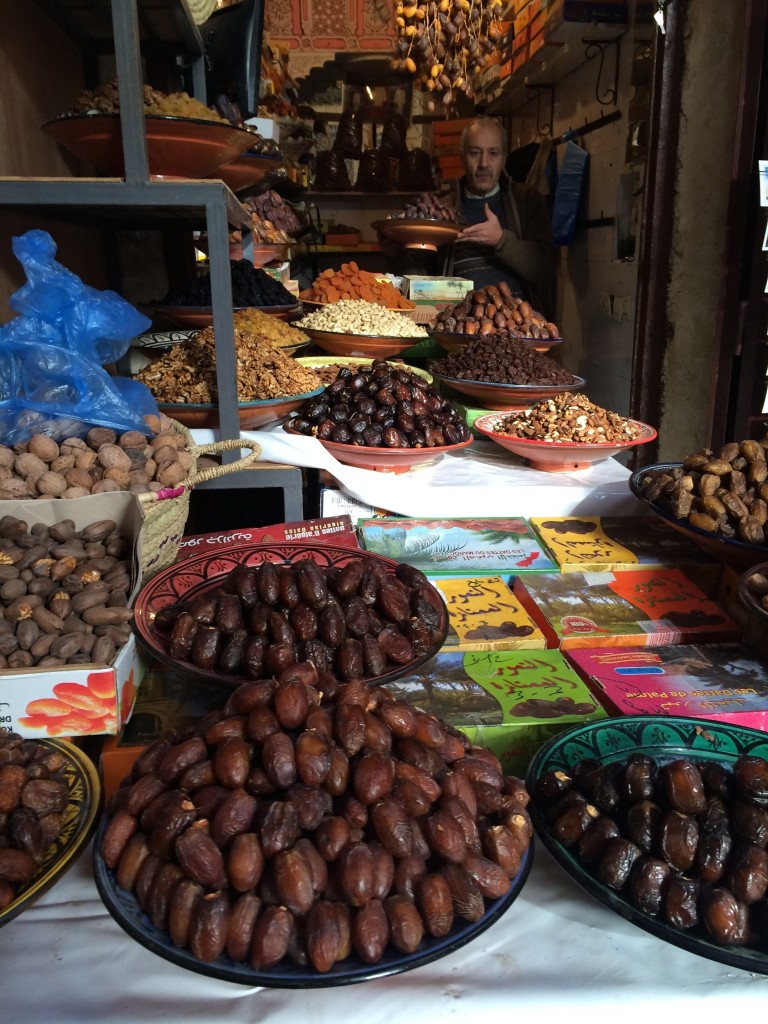 We have enjoyed opportunities to see the city from above and gain perspective on how the narrow streets are actually laid out.  Some cafes have terraces advertising a "vue panoramique" and we've also climbed up some nearby hills.
Besides produce-peeping and taking in the views, another thing we've enjoyed has been admiring the incredible carving and tile-work.  These photos from the Bou Inania Madrasa might give you an idea of some of the detailed work that can be found.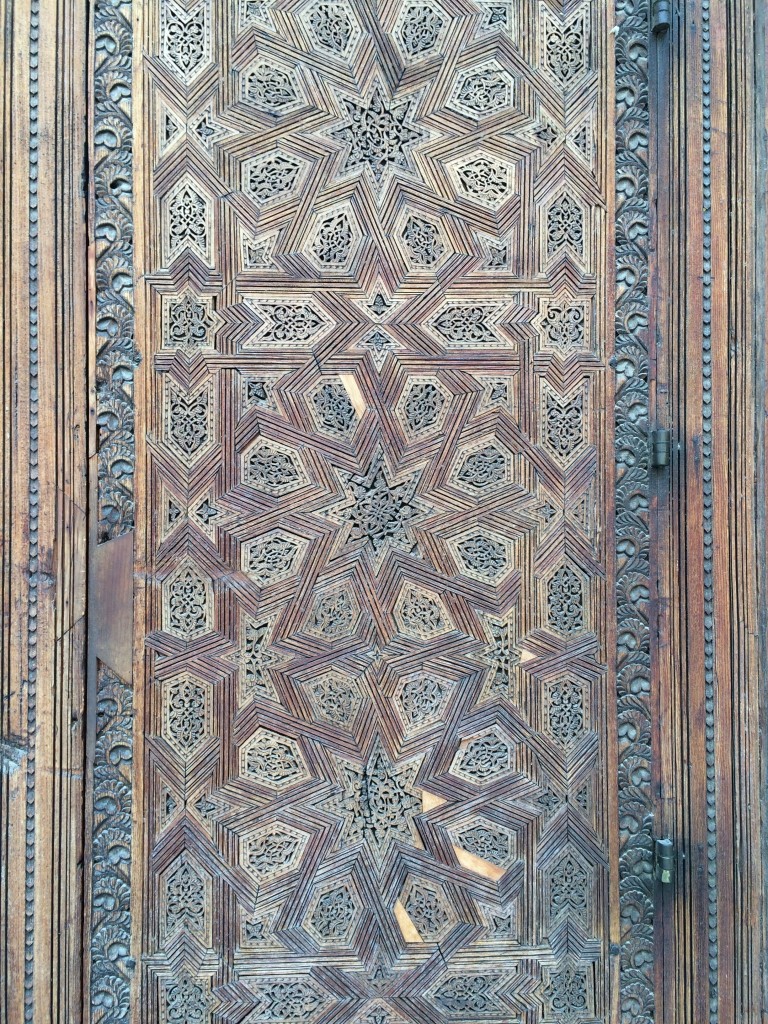 Next up, we actually cook things with those beautiful market ingredients!