We took some day trips from San Sebastián to see more of the countryside.  It rained everywhere we went, but the towns we visited were all really picturesque and once we gave in and purchased umbrellas we were up for exploring.  The northern countryside is dramatic and home to lots of cute fishing villages.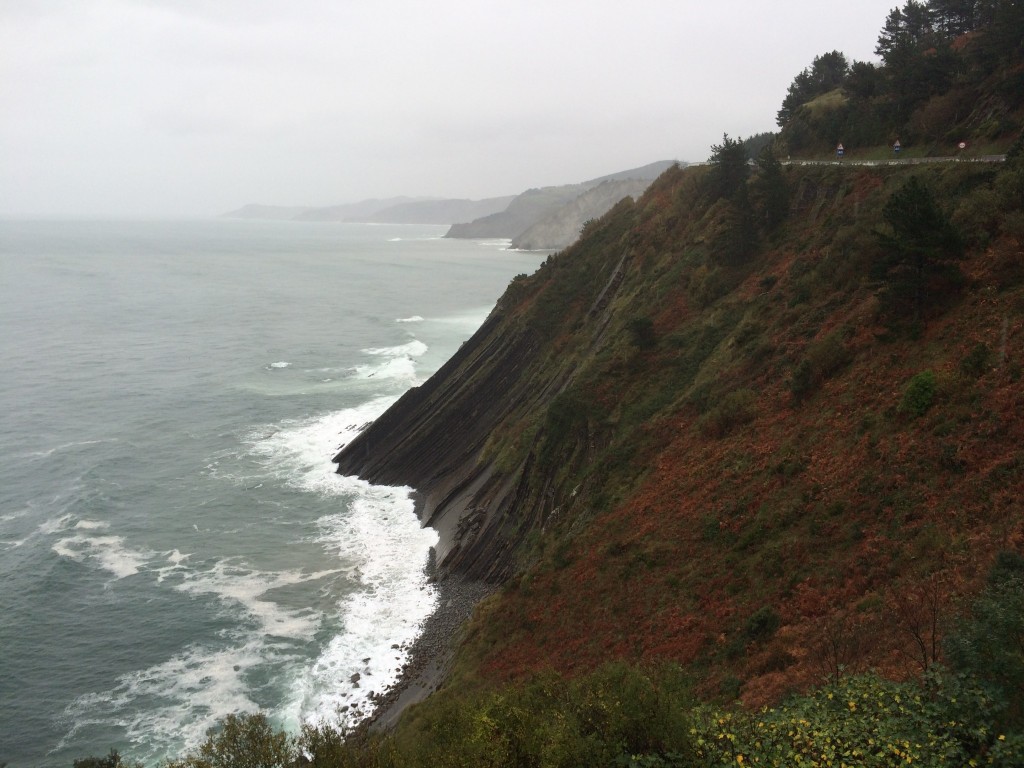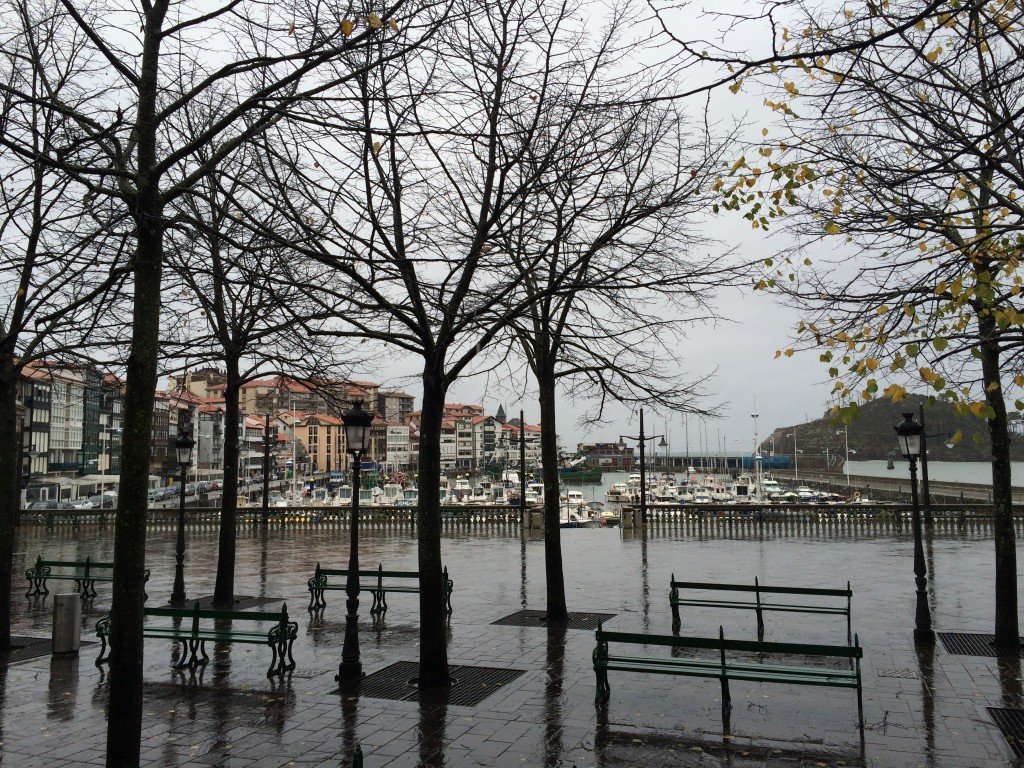 We spent one day walking around Bilbao.  The Guggenheim was closed but still really neat to see from the outside.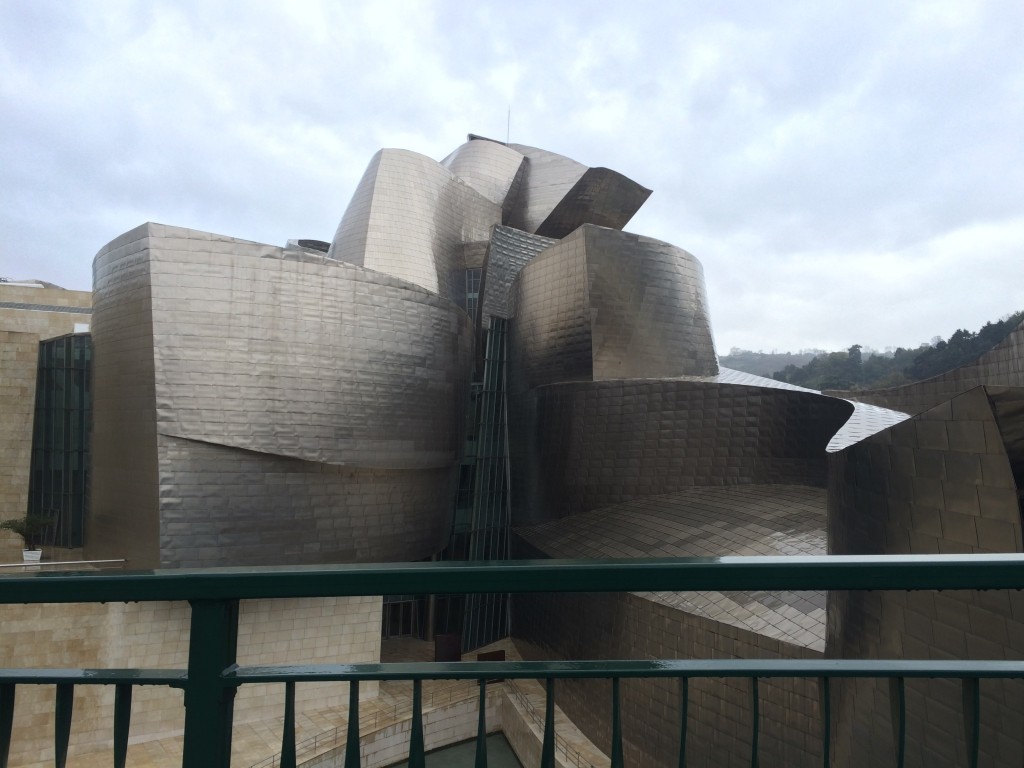 We warmed up with churros and hot chocolate: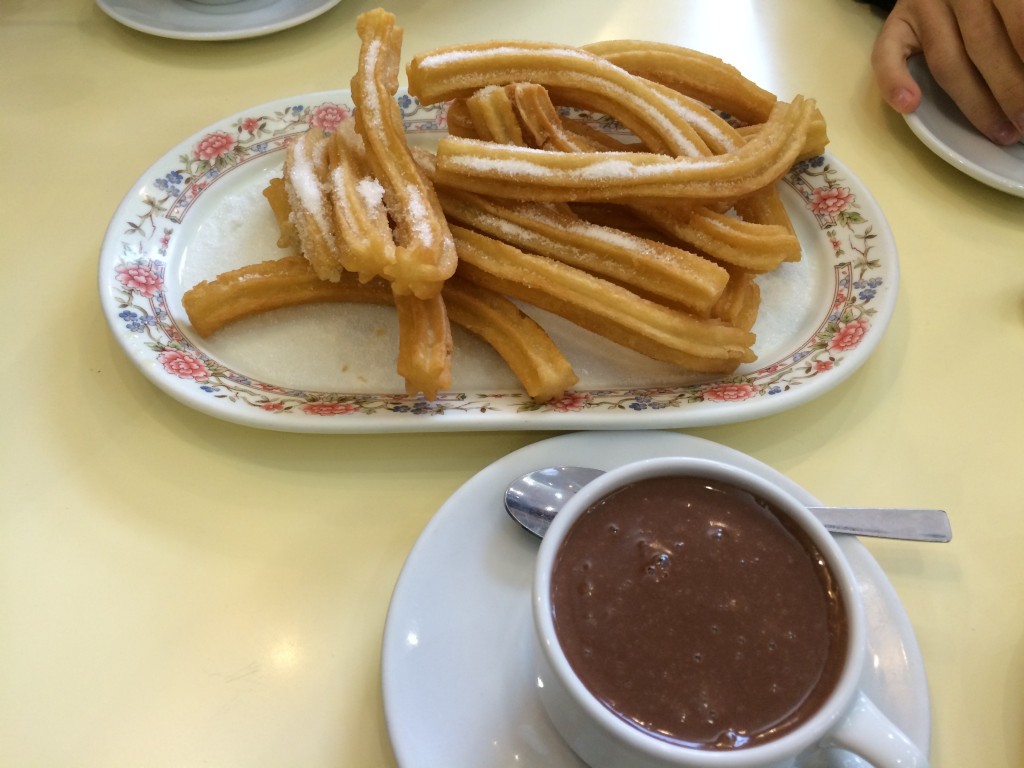 The town of Burgos has an impressive cathedral, which looks cool poking out from behind bright and colorful city squares.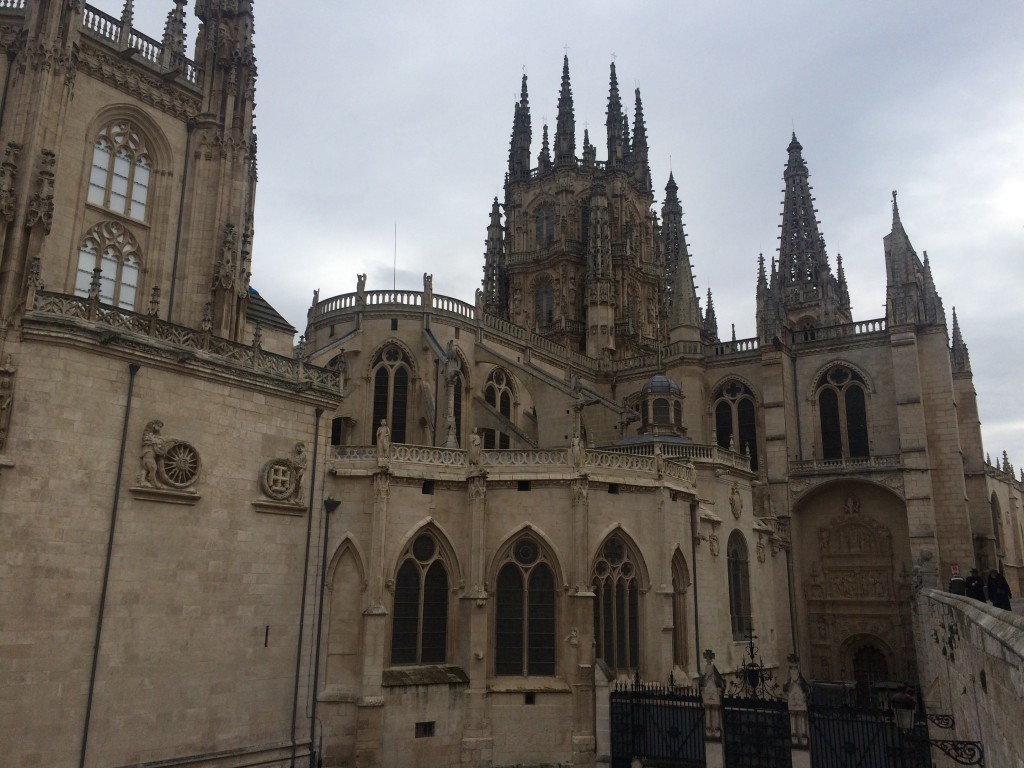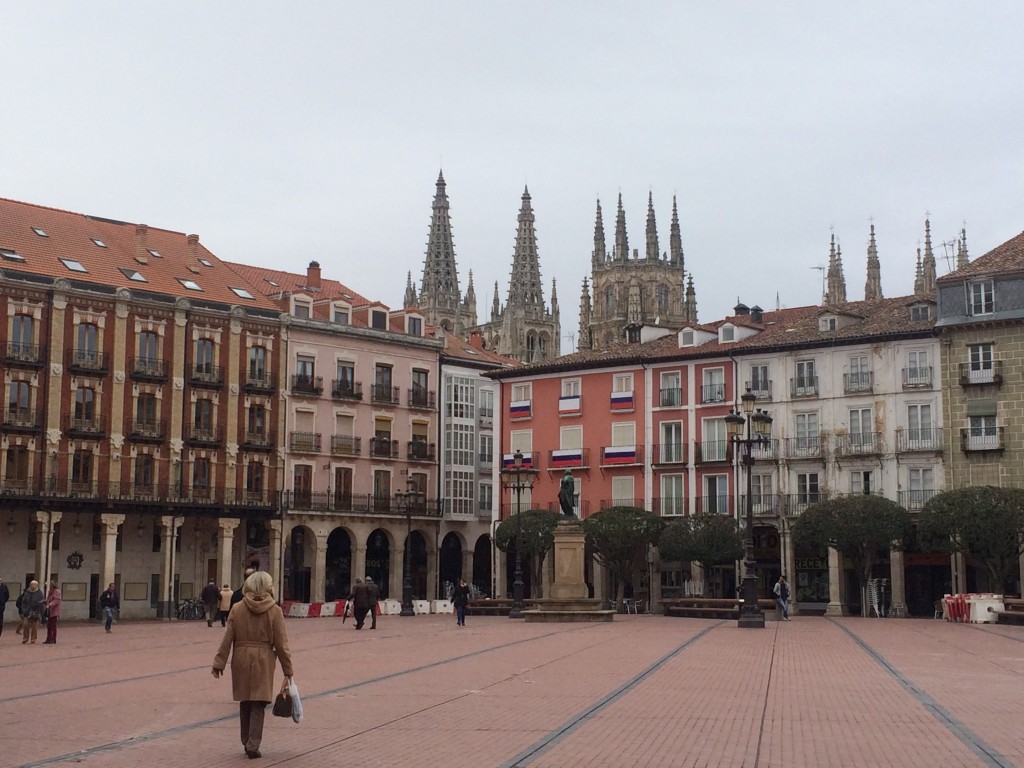 As we began our drive toward Madrid, we passed through several microclimates and Ian took pictures of the changing scenery: