It was wonderful to come back to Barcelona after seven years.  We really enjoyed the city the last time we were here, but this time we did it even better.  We had our good friends from San Francisco, Pam and Josh, visiting us and together we explored cute neighborhoods and fully embraced la hora de vermut.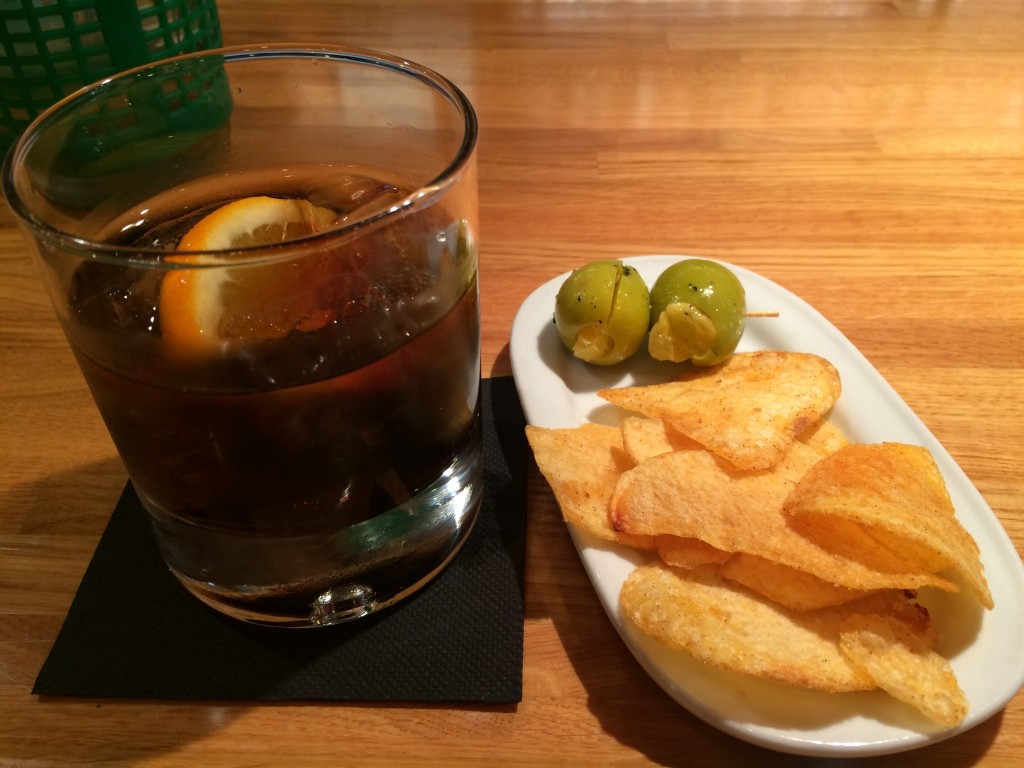 Ian and I were excited to go back to Sagrada Familia and see the progress since our last visit.  The cathedral now has a completion date (2026-2028!) and a lot has changed in the last seven years.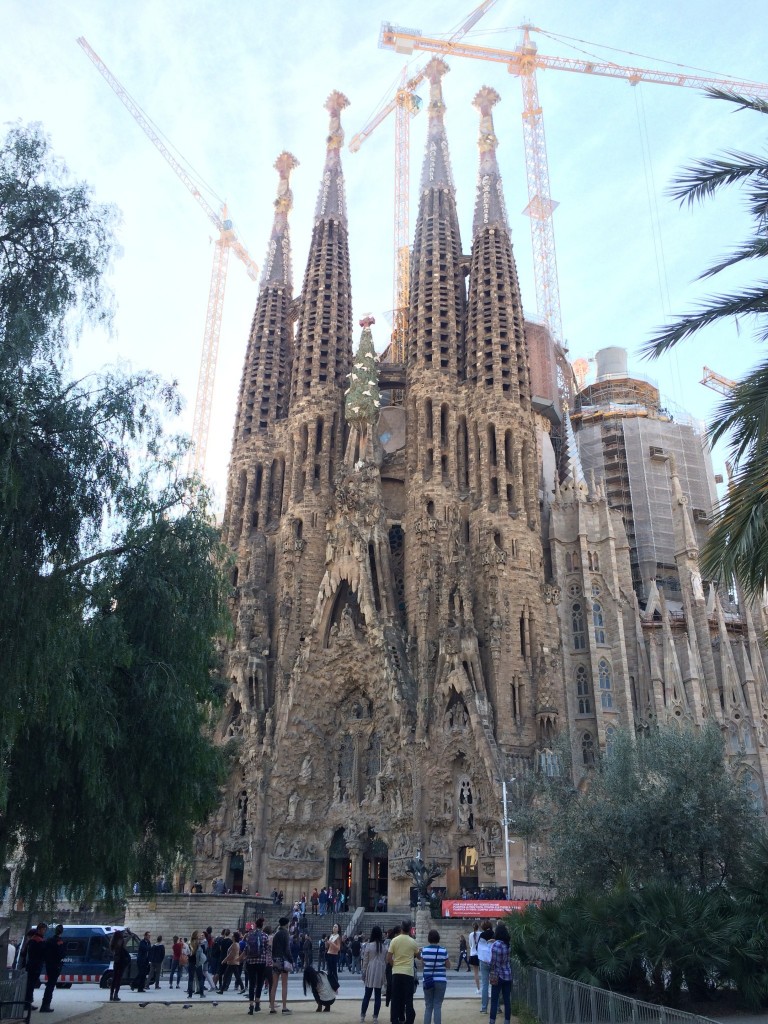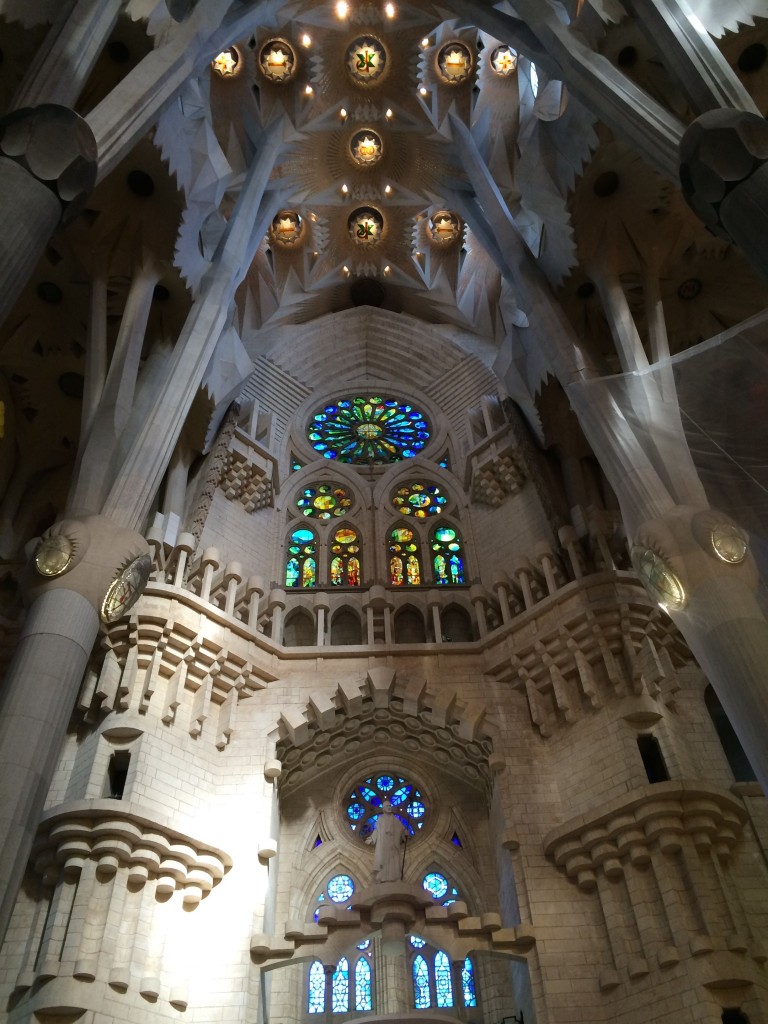 The most magical thing to see was the effect of the light shining through the stained glass on the interior: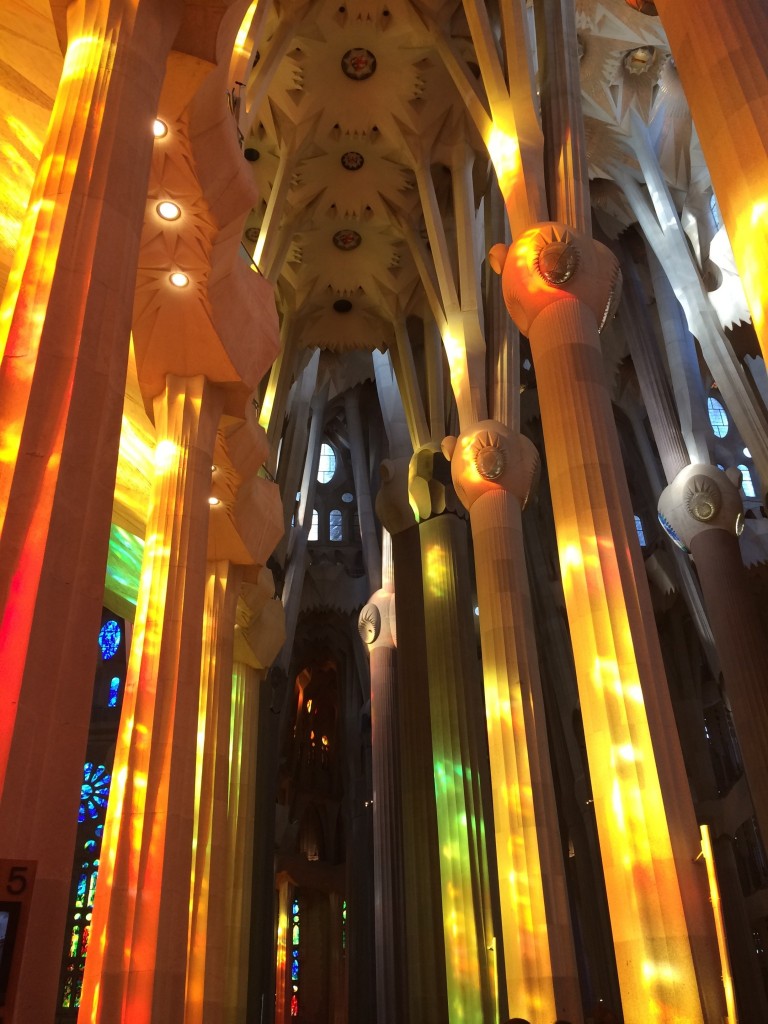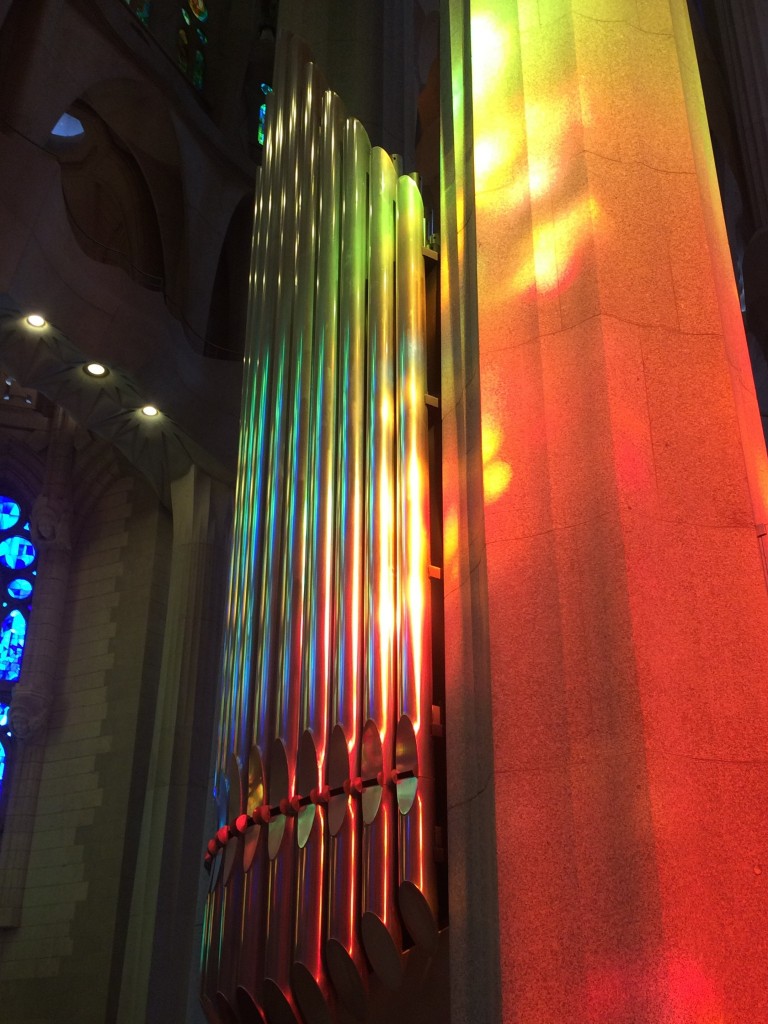 A climb up one of the towers was also a great chance to peer out over the city and to see the new fruit sculptures topping some of the shorter spires.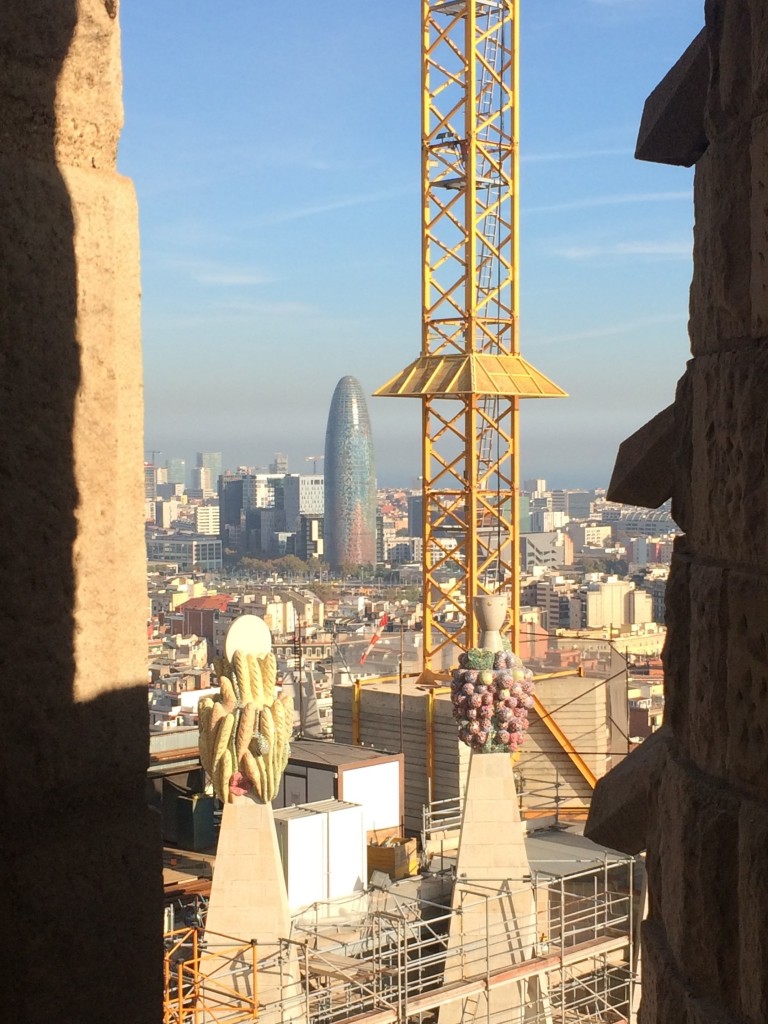 We were extra fortunate to cross paths with one of Ian's best friends from high school, Adam, and his wife, Alli, and all six of us had an excellent tapas meal together.  So much to be thankful for!